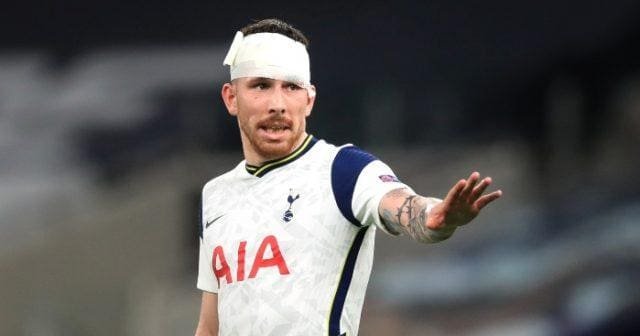 When the summer transfer window was about to open up back in July, Jose Mourinho had a large list of players who he wanted to bring in.
He needed new full-backs, a backup striker to Harry Kane, a third choice goalkeeper after Michel Vorm left the club this summer, a backup centre back, and most importantly a solid defensive midfielder.
Although the team already had Moussa Sissoko and Harry Winks both of them are not the best readers of the game and thus left the midfield unbalanced. And Tottenham Hotspur addressed the issue by bringing in 25-year-old Danish midfielder Pierre-Emile Kordt Højbjerg for a reported initial fee of £15 million-plus add-ons. Even in a summer where finances were supposed to be tight for every club, Daniel Levy has proved once again why he is considered to be one of the best negotiators.
Bringing a player who has plenty of experience playing in top clubs, Højbjerg has already shown that Levy's investment has been a success. His partnership in the centre of the park with the club's record signing Tanguy Ndombele has been crucial for Spurs' good form. He has managed to fix a backline which was shaky and vulnerable at the multiple occasion last season. Along with the qualities of a tough tackler, physically commanding, and combative when he should be, Højbjerg has brought in his leadership qualities seen during his time at Southampton.
This season no player has completed more than Højbjerg with 533 passes, the next best on the list is Gabriel from Arsenal with 474. Along with it, he has completed 2.3 tackles close to Liverpool's Fabinho who completes 2.8 at the same time. But the Danish International is much more than a destroyer by providing the foundations to score goals. This season no side has scored more goals than Tottenham Hotspur with 16. Normally a defensive midfielder is just expected to sweep out all the dangers but Pierre also completes the second pressures in the squad with Son only completing more than his 86 pressures. His abilities have allowed Mourinho to instigate the high press more effectively. His hard work on and off the ball has helped Spurs fix a leaky defense and currently, they have 2nd joint best defense in the league.
While in possession of the ball he has played 5.4 progressive passes per 90 minutes showing that he prefers to progress the ball forward than pass it sideways or back. His 9 passes into the final third per 90 are the eighth-best figures in the Premier League this season and even though he loses the 2 times per game it shows how much Mourinho trusts his player. After the destroying Manchester United 6-1 at Old Trafford Pierre praised the team's character saying,
"The word for me is character. It shows that there is only one thing we are going for and that is to win every single game we are playing. Of course you need quality and of course you need fit players but for me the character really stands out that we keep going and keep pushing and that is very nice to be part of."
Mourinho has come out and heaped praises on his new signing saying,
"Fantastic player and a player the team needs. Pierre is a good player and a good leader and he's a captain without the armband. He's a guy who doesn't need the armband like he had in Southampton to influence other people. Very brave. So happy with Pierre."