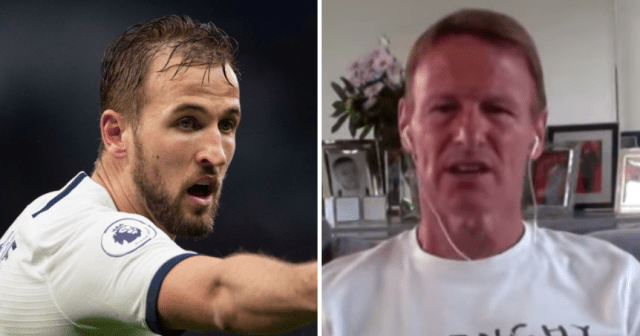 Teddy Sheringham has warned Tottenham Hotspur attacker Harry Kane about the possibility of wasting his career.
Kane has been the subject of many media circulations after admitting that Spurs would need to win trophies to keep him at the club.
The 26-year-old has been linked to Manchester United, Real Madrid and Barcelona in the past but reports indicate that the clubs were put off by Daniel Levy's valuation of the England international.
If its one man Kane could take inspiration from, if should be Sheringham. The former United forward made the move from Tottenham to Old Trafford in 1997, going on to win three Premier League titles, Champions League and FA Cup with the Red Devils.
However, the ex-Spurs man has issued a plea to Kane to ensure that his career does not go to waste despite scoring a handful goals for Tottenham.
"There are similarities [between myself and Harry Kane] but you've got to look at where Tottenham are now compared to where they were when I was playing for them," Sheringham told Sky Sports.
"The ambition had been sucked out of the club when I was at Tottenham, we weren't going places. At least with Tottenham now they are challenging for the top four and were in the Champions League final not so long ago.
"Kane has got to weigh up his situation and whether he wants to leave. Is there going to be top players coming to Tottenham to play with him, or is he going to have to go elsewhere to play with top players?
"At the moment, his career at Spurs has been on a steady forward trajectory, but I think he may be at a crossroads. If not this year, if they haven't won anything or don't look like they are going forwards next season, there could be changes.
"Harry has only got one career and he wants to win things. My advice would be that you only get one career, make sure you make the most of it."