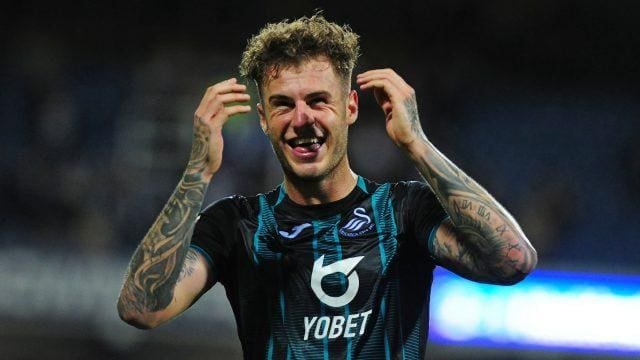 Swansea City have rejected a £7m bid from Spurs, staying firm on their £18m valuation with Premier League rivals Leicester City also said to be interested in Joe Rodon.
The centre-back is an important part of Swansea having come through their academy. Last season he helped the club to reach The Championship play-offs.
Swansea City manager Steve Cooper reiterated his desire to sell his one of his best assets at a high price, "If we do lose an asset then our supporters will want to see some re-investment and some good players coming in. What I would say about Joe or any other of our assets – and Joe is right up there as one of our biggest ones – it's really important that if we do end up having to sell, then we get something to show for it. To move from a Championship club to a big-six club – it is difficult for a player not to be excited. I understand that. The biggest thing in the Championship is there is another level above it. We all want to get there, whether it's through promotion or moves."
Head coach Jose Mourinho has received full backing of club chairman Daniel Levy bringing in the likes Joe Hart, Sergio Reguilon, Matt Doherty, Pierre-Emile Hojbjerg, Gareth Bale and Carlos Vinicius in the summer transfer window.
Tottenham need to secure his signature quickly as the transfer deadline comes to an end this Friday.