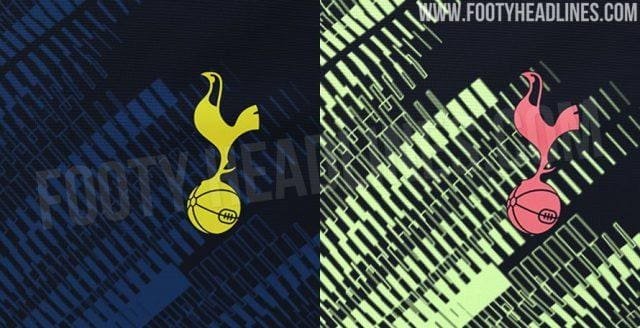 While an earlier version of the kit was leaked in April, Footy Headlines leaked the first official pictures of the new Tottenham Hotspur home & away pre-match kit last week.
The pre-match shirt is supposed to be worn by the players just before kick-off during the warmups. Several clubs have started releasing their pre-match shirts similarly to the official home and away kit releases and making them available to the fans as well.
Here's the detailed description of the striking home pre-match jersey as mentioned by Footy Headlines on their site,
"Predominantly dark blue, the Nike Tottenham Hotspur 2020-21 pre-match jersey boasts an outstanding graphic print on the front in royal blue and yellow. The Nike and Spurs logos on the chest are yellow to match, with more of the color appearing on the back neck and sleeve."
"In terms of template, the Nike Tottenham Hotspur 20-21 pre-match jersey is based on the same as the other Nike 2020-21 pre-match shirts we've seen so far, including Barcelona and Inter. The design appears to be inspired by various classic Hummel and Umbro Spurs kits, which featured a diagonal striping theme and / or abstract graphics."
Spurs 2020-21 Nike Pre-Match Home Kit Leaked
The away pre-match kit was also leaked by Footy Headlines, "Based on the same template and featuring the same abstract graphic as the home pre-match, the Nike Tottenham Hotspur 20-21 away pre-match jersey is mainly dark blue with the graphic appearing in volt and peach, inspired by the colors of the Tottenham away kit. The sleeve stripe, back collar and logos on the Nike Tottenham 20-21 away pre-match jersey are all peach."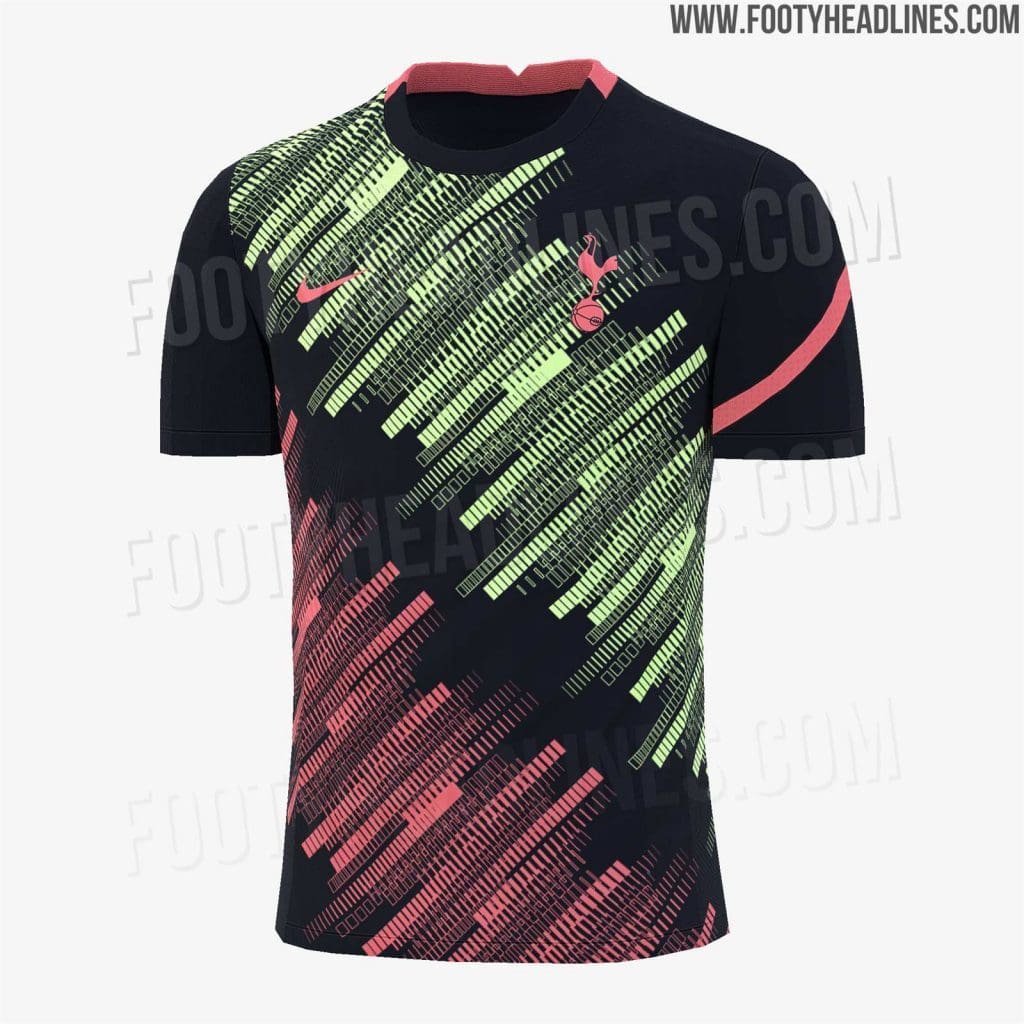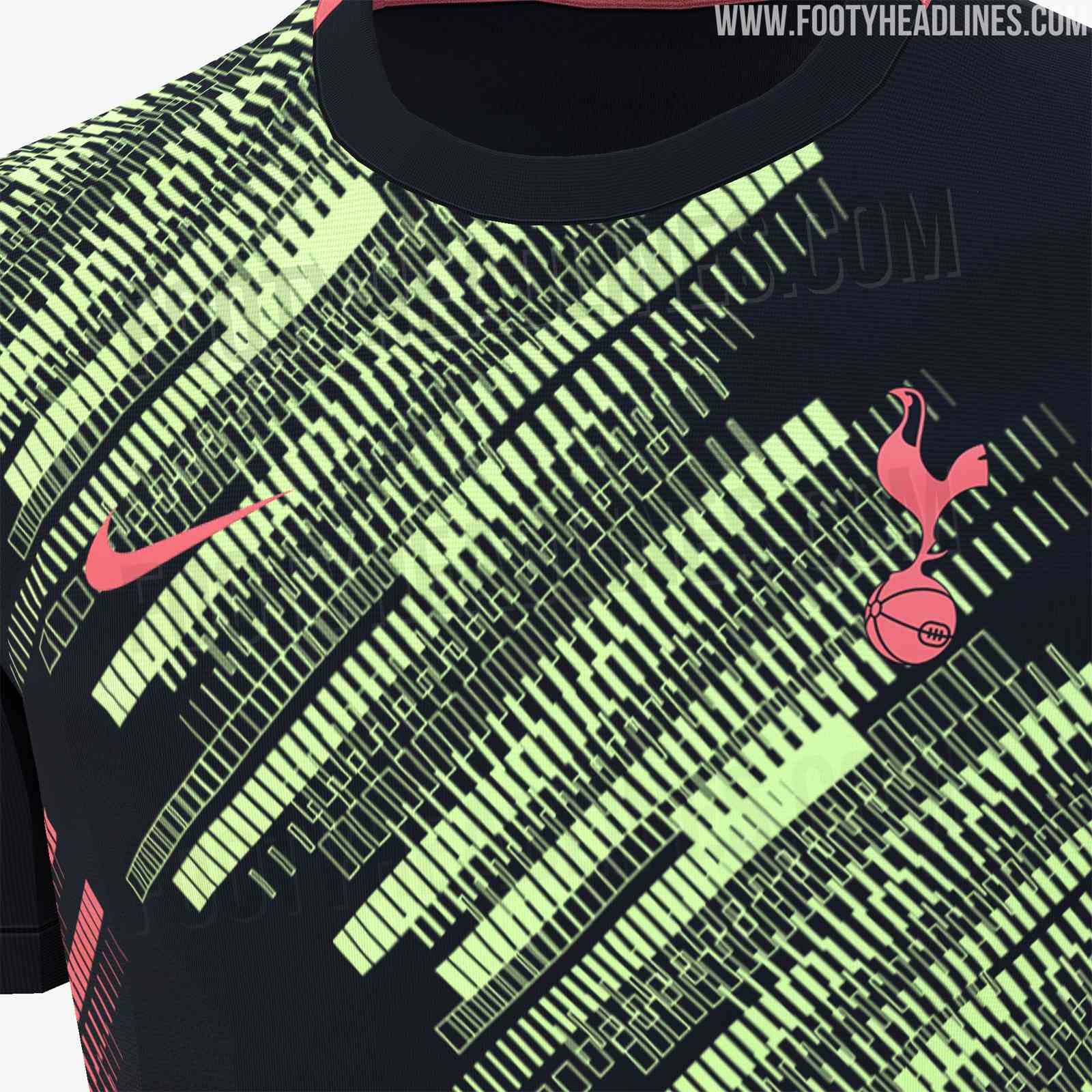 The new Tottenham pre-match home and away jerseys are set to be officially released by the club in July.