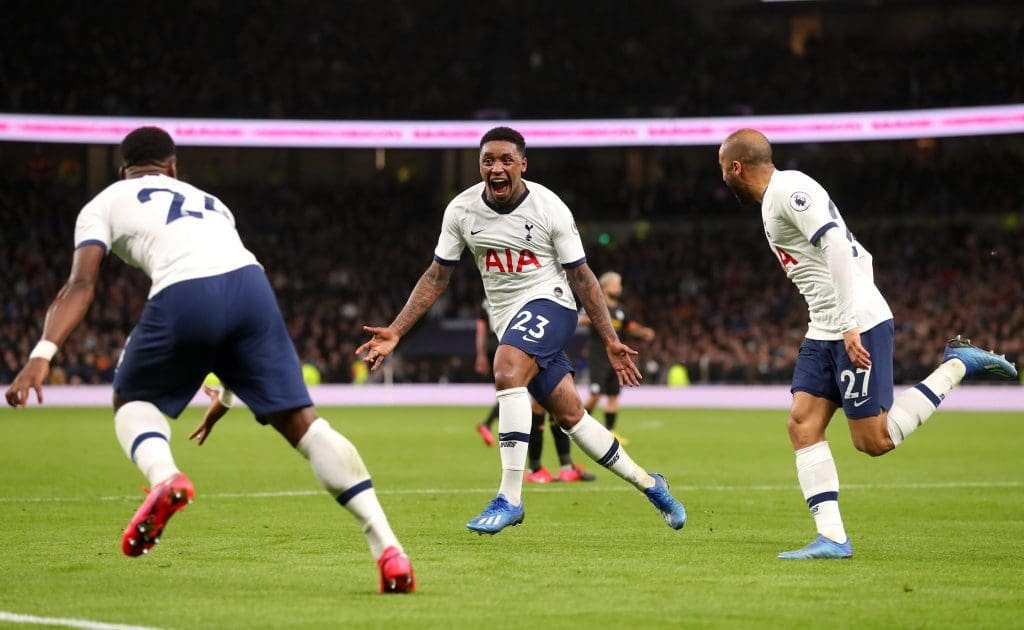 When a highly rated player makes a move to Premier League, he has to prove himself all over again – coz' Premier League just ain't another League, it's about all a different way of football. And everyone dreams of making a memorable debut, well many even live those dreams.
Tottenham's latest recruit, Steven Bergwijn, smashed home a spectacular volley to put Spurs up ahead against Manchester City in some fashion at the Tottenham Hotspur Stadium.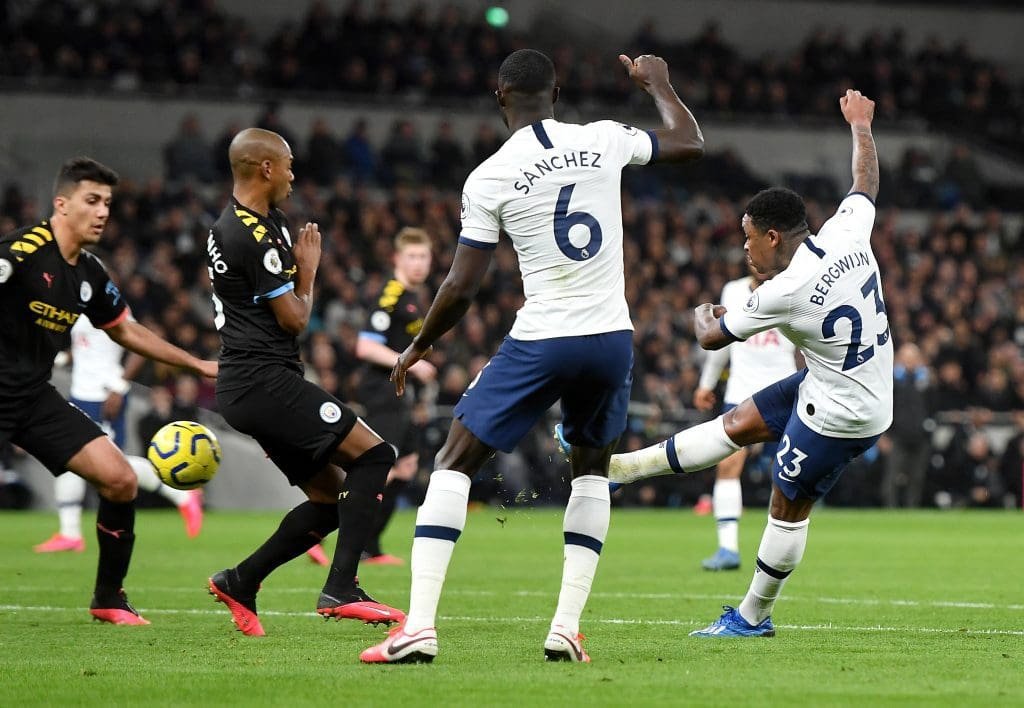 Spurs signed Steven from PSV Eindhoven just before Deadline Day for a deal worth around €31 million and everything he did in Holland was under scrutiny. But he certainly has got fans on his side now.
It was not just any other goal, after some clamber around City's box, Lucas Moura found Bergwijn inside the box. The Dutchman took a beautiful chest touch and that volley did some justice to the first touch. Delightful!
🇳🇱 Tottenham Hotspur debutant Steven Bergwijn controls Spurs midfielder Lucas Moura's pass on his chest and volleys spectacularly into the far corner!

🤩 Scenes!

[@SkySportsPL]#THFC #COYS #TOTMCIpic.twitter.com/lqgU2rBMy8

— Last Word On Spurs🎙 (@LastWordOnSpurs) February 2, 2020
Tottenham don't often splash the cash on signings and to see that amount paid for Bergwijn raised some eyebrows. But its a high-profile acquisition and his immediate impact will be a feast for the eyes of Jose ofcourse as well as Spurs faithful.
Hopefully this is just a start, and there is much more to come from Steven Bergwijn.