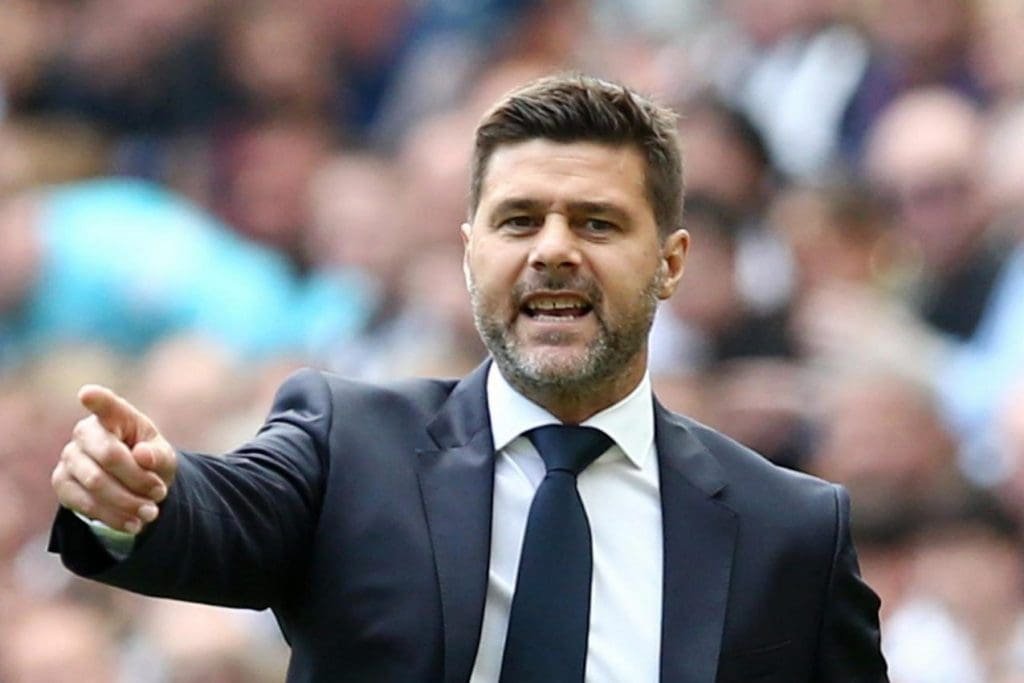 Tottenham Hotspur hope to face reigning champions Manchester City in their new stadium as they face a battle against time to complete it before match day.
Spurs have continued playing their home game at the 'iconic' Wembley with the first one of the season coming on Saturday against Fulham.
Spurs hoped that their new stadium will be completed before the match against Manchester City but it is highly unlikely as the completion date has reportedly been further extended up to next January and the Spurs vs City match that is scheduled on October 28, which might be played in Wembley but even that is an issue as an NFL game is being played at Wembley on that Sunday.
As a result Spurs are looking to delay the proceedings and face Pep Guardiola's City on Monday which will make Wembley probable to host.
Pochettino in a news conference said , "At the moment I cannot say that we're not going to play this game in our new stadium.
"If it's not possible to play in the new stadium, it's about finding a way to play at Wembley because I think to play at another place — maybe three stadiums in one season — will be too much "
"Maybe we need to adapt. The day after the NFL game, maybe the pitch is not in the best condition, but we need to make the effort and try to play in the end because maybe to find another date will be difficult."
"We all feel disappointed of course with the announcement [of the delay] this week," Pochettino said. "We need to be all together. We need our fans to understand that it's a massive, huge project that will be [there] forever for them and the club. Of course, I understand the problems about the tickets, the money and everything, and I feel sorry for [the fans].
"I want to say thank you and apologise. We're going to try to reward everyone by winning games. It's the only way we can add and can pay all the effort they are doing and they are going to do for the club."
"I don't believe there will be too much movement because we cannot sign [replacements], but different individual things can happen," Pochettino said. "It's so clear my message: I promise I will fix it if someone is not happy to be here for the next five months until the transfer window opens again.
"All players that are going to be here need to feel part of the team [and that they] can help the team any time the manager will demand, with full commitment. Some players maybe want to move but don't have an offer. Maybe some players receive an offer but don't want to move. For me, they are players I am going to work with until January, but if they change their mind and are working with their people to try to get an opportunity, I am open and then it is [chairman] Daniel Levy who will make the final decision."
"We're a bit disappointed about Josh because he was injured in the summer and could not play one game or train with the first team through the whole preseason," Pochettino said.
"He's a little bit behind the rest but we're working. I'm going to decide if he's a player who can stay with us or maybe, if we believe he can play more, we'll find some alternative for him to play more than last season, to try for him to be more involved than he was at Aston Villa."