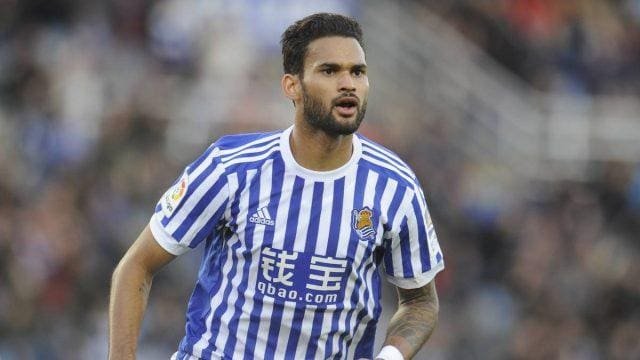 Real Sociedad striker Willian José still remains a transfer target for Tottenham Hotspur as the club are in desperate need of attacking reinforcements. Harry Kane remains the sole out-and-out striker at Tottenham, and Mourinho has been demanding that a striker be brought in this summer, as a backup for the talismanic Englishman.
The player's agent, Nick Arcuri had revealed that Willian José was indeed subject to interest from plenty of sides from the Premier League in January.
Arcuri stated that Tottenham had intended to sign the Brazilian as a replacement for the injured Harry Kane, and a deal rumored to be worth €30m was close to being done but the transfer simply did not materialize. It appears that the Brazilian had gone on strike to force a move to Tottenham in January after agreeing on personal terms with the club but Sociedad had blocked the transfer.
Willian José had himself issued a public apology to Real Sociedad and its fans after the saga in order to repair the damage, "The truth is that I apologize to the fans for everything that has happened in recent days. I saw that it was a very good opportunity for me to get out of here and play in the Champions League, with a Premier League team."
"Many things have happened, and all I have to do is apologize to the fans, the teammates and the coach, who have always trusted me."
José had been in fantastic form for the first half of the 2019/2020 season scoring eight goals, but strained relations with the club after the January window meant his form suffered and the striker ended with just 11 goals after 41 appearances.
According to Spanish media outlet El Desmarque, Mourinho talked with club chairman Daniel Levy to sign another forward as a companion for Kane, "I want him, I need a forward, but I want it to be very clear that the club knows it and they want it too. Are we going to sign one? I think so, I sincerely believe it. The team needs balance in the squad."
Willian José still remains eager to join Tottenham and play in European football but it is still unclear as to where his future lies. There is still almost a month left for the closing of the transfer window and Tottenham can certainly do a lot better than signing Willian José.
The Brazilian is almost 29 and was linked to Tottenham during January as a desperate buy when there was a scarcity of available forwards. It remains to be seen if Tottenham will approach Sociedad again with a fresh offer after their initial bid was rejected in January, or go after another striker.