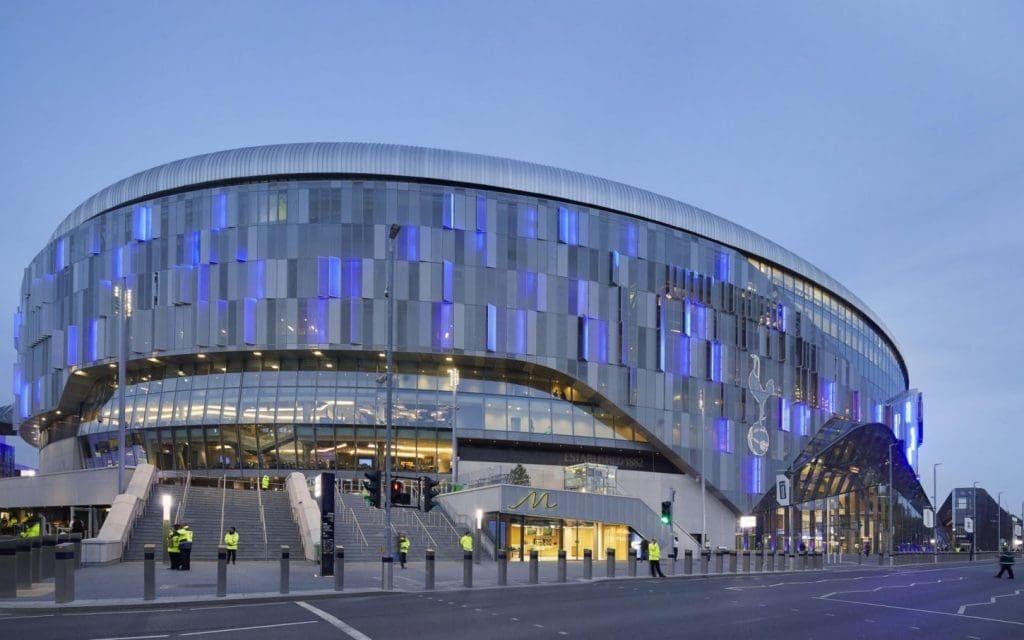 In April 2019, a full 2 years ago, Tottenham Hotspur unveiled their new stadium, which was the biggest stadium in England by capacity. Tottenham Hotspur stadium is suited to host Premier League matches, NFL games, World Heavyweight boxing bouts, concerts, and several other huge sporting and entertainment events. Building this monstrosity has not been an easy job and it has cost Daniel Levy and Tottenham Hotspur £1.2 billion.
The footballing side of the club did do justice to it as Tottenham reached the final of the Champions League just 2 months after the unveiling of the new stadium and things did look going in an upward trajectory for Tottenham as a club. However, when you make a massive investment, especially on borrowed money, you must always make contingency plans to ensure that the financial aspects are taken care of.
Tottenham Hotspur Stadium naming rights have not been sold to anybody to date and this is causing massive losses to the club. The club is in debt of more than £600 million, meaning they must shell out an average of £37 million a year until 2042 to pay off the stadium debt alone. In such situations, having a naming rights deal would have been helpful as it could have covered more than 60% of the aforementioned amount for nearly a decade.
However, Daniel Levy is the reason Spurs are mulling over this deal. Levy wants to sign a deal that will increase Tottenham's global footprint while also a deal that will ease the debt they are under.
According to Daniel Levy, naming rights were never budgeted into the finances involved in building the stadium which in turn gave Tottenham the freedom to sign a deal when the time was right. However, times have changed and with the Covid-19 pandemic, fans have not entered this mammoth stadium for over a year now and the club is losing an important source of money in tickets. Moreover, the club also took out a loan of £175 million last year to ease the burden of debt on them and to take care of some immediate cash issues.
After Tottenham's Amazon Prime series in 2020, Levy was looking to take that relationship ahead with Amazon with the club looking for a £250 million package, lasting 10 years, which would be the most expensive naming rights deal for a Premier League club's stadium. Currently, that record is held by Manchester City at £1.5 million a year.
However, given that Tottenham's stadium is a multipurpose one, they are holding out for a bigger deal. One of the weirder rumours was that British Airways was looking to secure a deal, a company which posted a loss of nearly £4 billion for their last financial year.
To secure the best deal, Levy has recently appointed Todd Kline as the head of media rights and corporate partnerships. Kline was previously the chief commercial officer at two NFL franchises, the Miami Dolphins and the Washington Football Team. However, what would have convinced Levy to bring Kline to Tottenham would have been Kline's experiences and his work in the past two years.
Todd Kline spent the last 2 two years at WME (William Morris Endeavor), a New York-based talent agency, taking care of all their sales work and talent management, in addition to the exclusive property sales work and naming right deals.
With 2021 turning a new leaf for the country as a whole, Tottenham and Daniel Levy will be hoping to give their new stadium the perfect naming rights deal and increase Tottenham's stature as a football club all over the world.