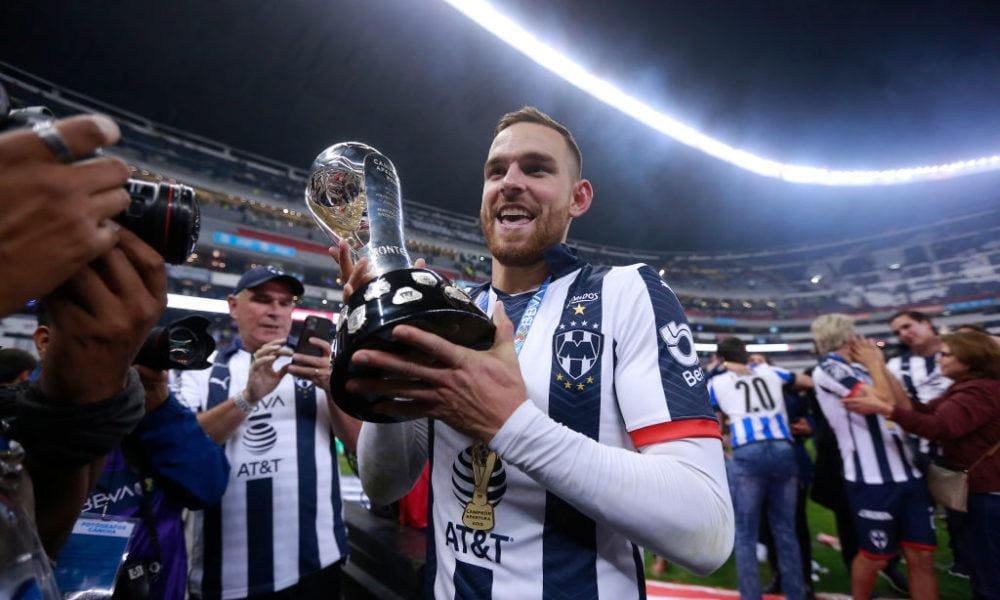 Vincent Janssen posted on twitter after helping Monterrey win the Liga MX with a penalty shoot-out win against Club America over the weekend, and Spurs fans have applauded him over his post.
Janssen, who left Tottenham for Monterrey in the summer for £6 Million has helped his new club win a trophy just months after joining the club, making him a fan favourite among the Monterrey fans.
The Dutchman was able to find the back of the net only six times in 42 games for Tottenham, out of which, four were from the penalty spot. However, he has managed to score 10 goals in 22 matches for Monterrey, making 12 appearances as a substitute.
Liga MX is divided into two campaigns, unlike other leagues. The teams compete for the Apertura trophy from the summer to December, and they fight for the Clausaura title from January to May, meaning that two champions are crowned each season.
Janssen came on as a substitute in both play-off final legs against Club America. The match went into extra-time on Sunday after both sides drew 2-2, as Janssen netted from the penalty spot to help Monterrey win 4-2 in the shoot out.
The 25-year old posted a selfie on twitter, wearing the Apertura winner's medal around his neck along with his Monterrey kit. This is how Spurs fans reacted to his post:
— Vincent Janssen (@vincentjanssen) December 30, 2019
Happy for you king #COYS

— Mason/mrpc1901 (@OnsideEdelman) December 30, 2019
Good job mate

— MORRISON❌ (@morrison_ri) December 30, 2019
Glad Vinny went to a place where he appreciated. Shame it never worked out at spurs but I always knew there was a good player in him. Congrats 😀✨🎉🧨

— Luke O'Dowd (@Lukadowdric) December 30, 2019
Vincent Janssen winning trophies before Spurs do smh https://t.co/Ji6WEEnwa8

— Raihan (@ferezhaa) December 30, 2019
Congratulations Vinny, massive impact from the bench 🙌🏻🏆

— Sam Ingram ♀ 🥁🧛‍♀️ (@MayTheFoyth) December 30, 2019