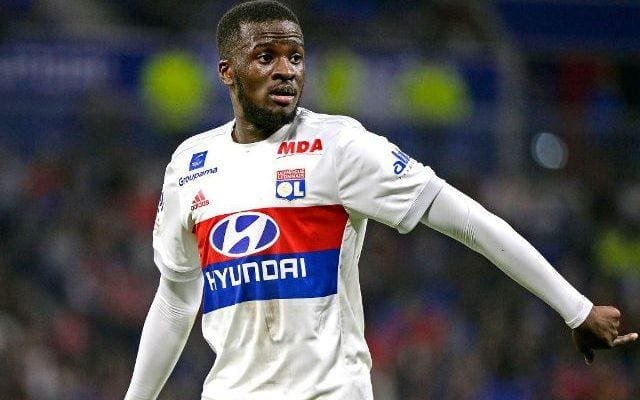 Tanguy Ndombele the 21 year old defensive midfielder from Lyon has been a subject of much interest from the Premier League with Chelsea, Arsenal, Liverpool, Spurs and both the clubs from Manchester trying to get the player.
Ndombele was on a loan move from Amiens to Lyon but it is understood that he'll be permanently transferring to Lyon post the loan spell is over. But now Lyon face the issue of keeping him as number of clubs including Juventus and PSG are being linked with the youngster.
According to sources, Spurs had made a bid of £40million which was rejected on the grounds of being "insufficient" and post that there have been no further bids for the French international. He was left out from the team only on 3 occasions in the league and formed an integral part of the midfield.
With Dembele's future uncertain at the North London club, Spurs are eyeing Tanguy as a possible replacement. Ndombele is known for his pin point through balls, dribbling skills and give key passes in the opposition half. These qualities have made him a priority for many clubs across Europe and Lyon are keen to keep the player with them by offering him an improved contract.
Tottenham would need to negotiate in time with Lyon if they are willing to bring Ndombele to London as the transfer window will be closing soon and Tottenham have no signing as of now.