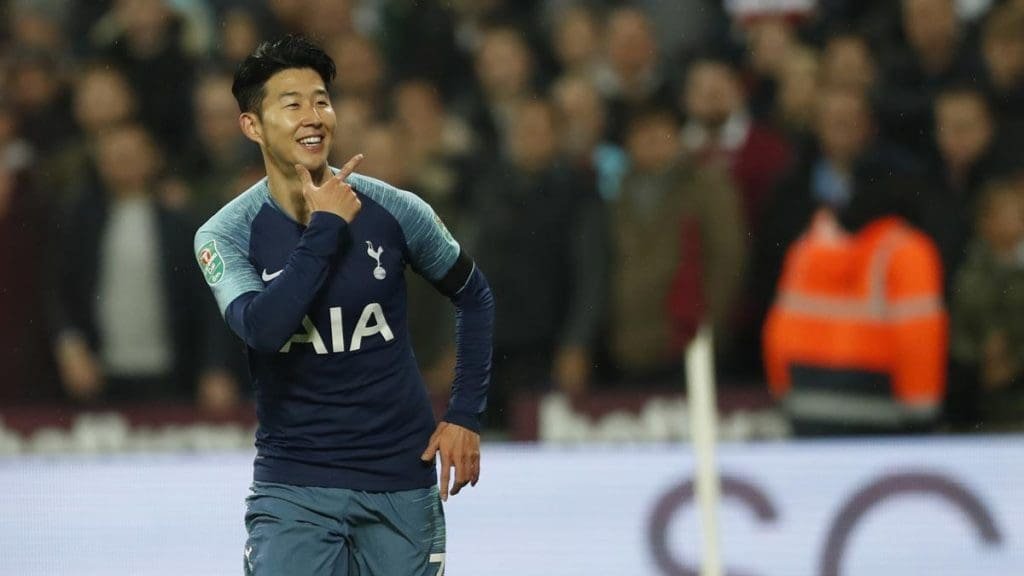 Spurs face PSV in their Group Stage fixture on Tuesday evening in a must win encounter for both the teams and their midfield maestros, Son Heung-Min and Hirving Lozano resp. are expected to create a winning impact games for their respective sides.
Son Heung-Min, the South Korean midfielder who was instrumental in his side's recently concluded Asian Games where they emerged as the Gold Medal winner has also been a vital part of the Spurs midfield. Son has always had his impact on the field with 30 goals and 13 assists from the midfield in the league from the 2015-16 season for the North London club. A threat in scenarios of counter attacks and proven track record of skills, pin point through balls and quick efficient short passes the 26 year old midfielder has emerged as one of the integral part of whichever team he's playing in.
On the other side, PSV have their 23 year old Mexican attacking midfielder Hirving Lozano who has become one of the upcoming stars following a excellent domestic season of 2017-18 where he netted 17 goals and assisted 8 in the Dutch League. Speaking of the current season he has already scored 8 goals in 11 appearances in the league and 1 goal 1 assist in the 3 UCL appearances he had so far. The Mexican is very proficient in crossing and taking set-pieces irrespective of the distance thanks to his ability to take good long shots. He also earns the team free-kicks in dangerous position owing to his showboating and off-ball movements to create diversion in the ongoing game.
These midfielders are expected to lock horns again in their match-day 4 fixture which is also a do or die situation for the clubs. Lozano had the upper hand in the last game a fortnight ago finishing the game with a goal whereas Son could not contribute in the goals for his team. Home ground could have been a factor last time out and if it is so, this time it could be the opportunity for Son to do a payback.
What happens next will be the final showdown on Tuesday evening at the Wembley Stadium.