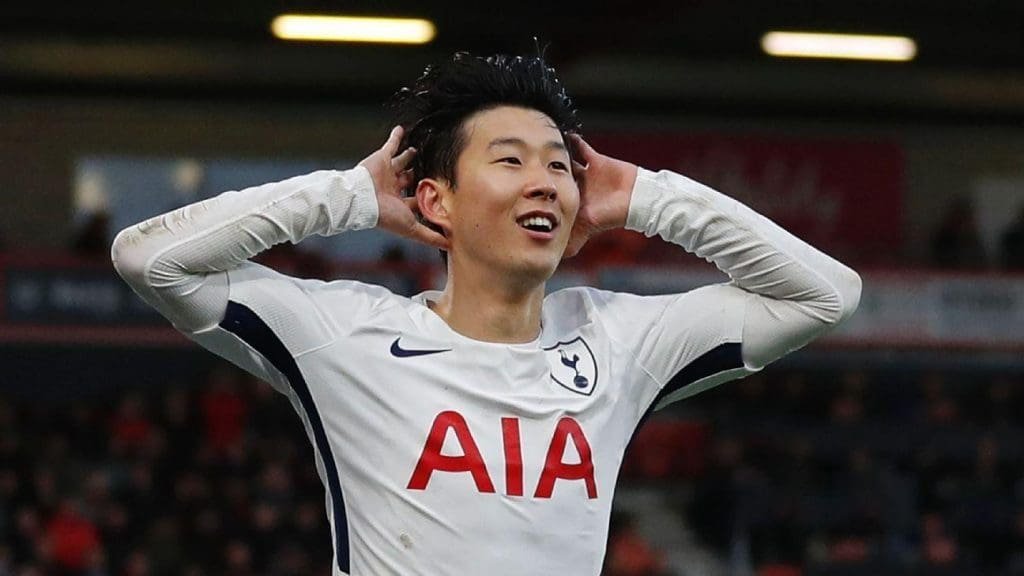 Tottenham star Son Heung-min will miss one month of the start of the 2018-19 Premier League season as he travel with his national team South Korea for the Asian games.
The Asian games end on September 1 and the player will rejoin the club after that.
And according to ESPN's John Duerden, U23 coach Kim Hak-Bom says he'll be there. It's just a matter of when.
"Son will definitely play, but we don't know when he will join the team. Son is eager to play at the Asian Games, and he is an essential player to use. We hope he can join the team as soon as possible, because adjusting to hot weather in Indonesia isn't easy."
South Korea won the event four years ago, but if Son has to continue playing in the Premiere league he has to win the Asian games for South Korea to win exemption from an impending 21-month long military service – if Son fails to win the Asian games he will likely return in the first half of 2020.
Son recently celebrated his 26th birthday and had his best season at the White Hart lane which saw him finding the back of the net 18 times and also providing 11 assists across all competitions in 53 appearances. Son is a very important player for Mauricio Pochettino's side and has helped Tottenham to Top 4 finish in the last 4 seasons and also bringing them back to the Champions league.