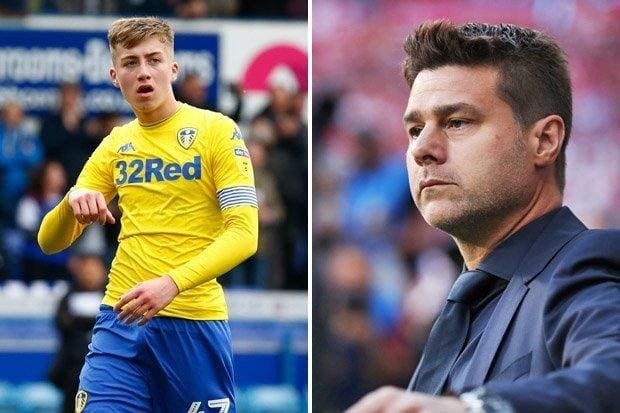 It looks like, Tottenham will finally have their first signing this summer transfer window in Jack Clarke!
Tottenham are looking forward to seal the deal for 18-year old winger, Jack Clarke. The Champions League finalists will snatch the player for £10 million from Leeds United.
This will be Tottenham's first signing since Lucas Moura signed way back in January 2018 and they have looked upon a wonderful bright-future kid.
Jack Clarke is a multitasking player as he can play on either side of the wing. Being versatile, he can adapt himself in the centre-forward position as well.
His prowesses have vividly shone just in a year's span of time as he made 25 appearances for Leeds United , though being a debutant and helped them to reach Championship's Play-off.
Jack is young, talented and not devoid of any potential. He has enough dribbling skills to surpass the defenders in a magical way. He will definitely be privileged to play alongside likes of Harry Kane, Heung-Min Son and to name a few more great players.
The major advantage is, the youngster has got the biggest opportunity of his career to play under Mauricio Pochettino, who is known for guiding, leading and motivating the young talents towards achieving milestone.
The 18-year winger will experience a phenomenal season in English Premier League competing with some of the best clubs in the world and will have to bring out a new version of himself to make himself available in playing eleven.
I personally think that Jack Clarke will leave no stone unturned and since Pochettino will be his leader then there's no case other than blooming of his career.
WATCH: JACK CLARKE – THE DIAMOND FROM YORKSHIRE