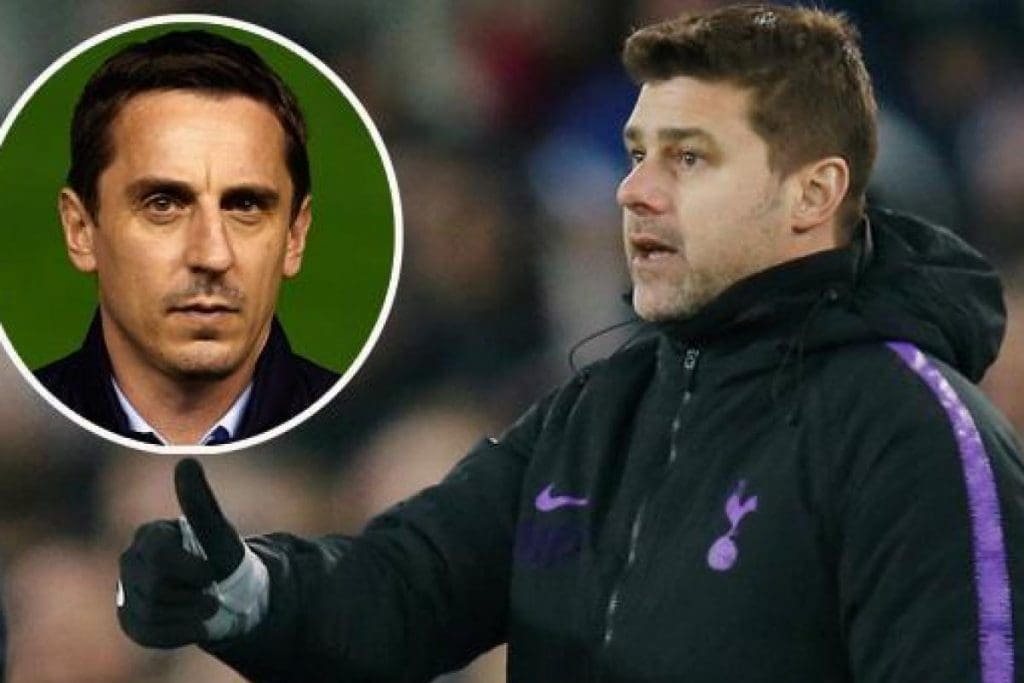 Tottenham's demolition of Everton sent a very strong message to all teams in the Premiere league that Spurs will fight till the last to win the Premier league's champions crown.
However, Spurs fans were left fuming over the antics of United legend Gary Neville who was commentating on the game on Sky Sports and fans were left fuming after Neville was focused more on the rumors surrounding Lochettino rather than commentating on the match.
However, Spurs defeated Everton to close the gap with Manchester City to 2 points and keep leaders Liverpool under pressure. Spurs fans took to Twitter to express their disappointment over Gary Neville's antics in the commentary box.
Earlier Liverpool legend Carragher had previously described the Tottenham manager as the perfect choice to take over at Old Trafford stating United were a bigger club than Spurs which did not go well with the Spurs fans considering Tottenham sit 13 points ahead of United in the Premier League.
Here's how some Spurs fans reacted on Twitter.
Great result lads @SpursOfficial. @SkySportsPL and @GNev2 doing their very best to ruin it and make Spurs fans across the country pissed off.

— Simon J Chivers Ⓥ (@SimonJChivers) December 23, 2018
That commentary by @SkySportsPL, @GNev2 and Martin Tyler was absolutely disgraceful. The disrespect shown towards @SpursOfficial is unforgivable and it's time media companies like Sky were punished for this type of behaviour #COYS #THFC ⚽️

— Daniel Woodley (@dwoodley1990) December 23, 2018
https://twitter.com/LukeAdde/status/1076898723320553473?s=20
@GNev2 @SkyFootball disgrace today!! I want to watch Tottenham not listen to Poch to UTD ALL GAME!! He's TOTTENHAM YOU KNOW!!!!

— Simon (@THFCSimon18) December 23, 2018
Spurs now look to enjoy their Christmas before their match against AFC Bournemouth at home.