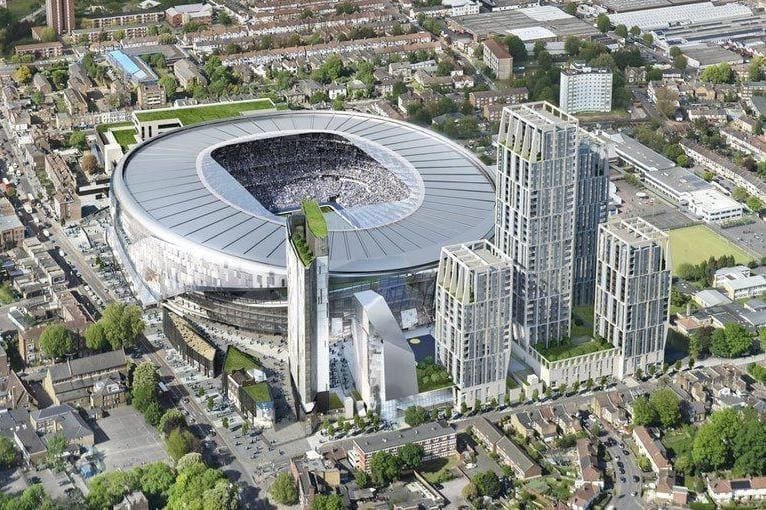 Tottenham Hotspur and their fans have been kept waiting from moving into their new home for quite a long time now.
The inauguration dates have been shifting forward again and again since the last year's September Liverpool-game as due to some faults found in the newly built stadium during the inspection.
But the wait for the club and its fans would be finally over now as according to The Sun, a close source has imparted them with the dates which would see the Lilywhites feature at their new stadium for the very first time.
The reports suggest that Tottenham would be able to host games till the end of February and could possibly welcome either of Newcastle United or Leicester City to their 60,000 seater stadium. However, speculations are that the North-Londoners may instead opt to host Crystal Palace for a Premier League clash that is scheduled for March 16th as just to remain on the safer side and avoid any further cancellations.
As quoted by The Sun, "Inside much of it is ready and what isn't can be completed between the games.
"The aim, as I understand it, is either Newcastle or Leicester at home in February."
Even these dates are not confirmed yet as another possibility is that if Tottenham keeps progressing in their FA Cup campaign (which we want), then their League fixture with Crystal Palace may be postponed, thus resulting in another delay.
Earlier, Tottenham were ambitious to start this season at their new stadium but now half of the season has passed and still, their dream hasn't been fulfilled. Any European outing has also been ruled out due to ongoing uncertainties otherwise the Round of 16 tie of UEFA Champions League with Borussia Dortmund could have happened at the new stadium.
Let's hope that we move into our new home as soon as possible, and finally say goodbye and thanks to The Wembley.