Son Heung-Min was destined for a professional football career from a young age. His father was a football player who played for South Korea's national B team before becoming a manager following his retirement, and it was clear early on in his life that Son had inherited his dad's talent for the game.
He was in the academy at FC Seoul as a teenager, before, at the age of 16, he made the move to Europe. He landed at the Hamburger SV youth academy, which would be where he would ultimately sign his first professional contract and make his senior debut. He would enjoy five years playing in Germany – three at Hamburger SV and another two at Bayer Leverkusen – making 135 senior appearances for 41 goals and gradually developing his game to the point where the bigger clubs came calling.
At 23 years of age, Son had the combination of experience, talent and youth that made him an ideal target. Tottenham offered him a five-year contract worth £22million that made him the most expensive player from Asia in history, and thus his career at the top level truly began.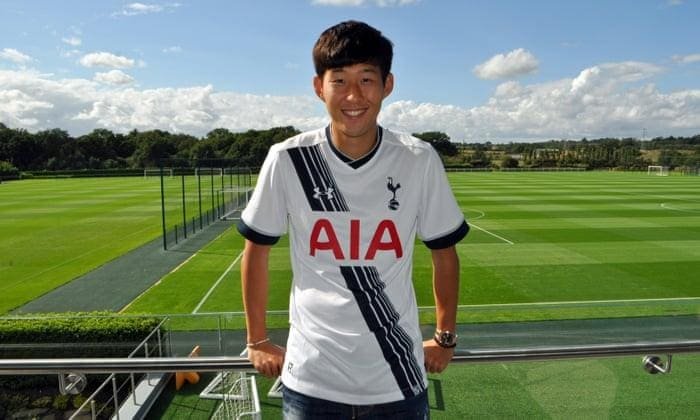 Since then, Son has established himself as both one of the best forwards in the best league in the world and an icon in his home country of South Korea. Life in the Premier League wasn't all smooth sailing, and Son took a little while to adapt to the step up in quality. Now in his fifth season with the club, however, he has developed into probably Hotspur's most important player behind Harry Kane, and is a major reason why football betting odds suggest the team is a genuine chance for a top four finish. He has scored 38 goals and contributed 18 assists in his last three full seasons, but despite consistently performing at a very high level he isn't often talked about in the same breath as many players who, it could easily be argued, he is at least on par with.
In South Korea, however, it's another story entirely. The captain of the national side, Son finds himself firmly in the sporting spotlight in the nation, for his work both on and off the field. Already a hugely popular figure, Son's standing in South Korea received a big boost at the 2018 FIFA World Cup where he scored two goals in three games, including a 96thminute finish to seal the fate of Germany, winners of the 2014 event and the country in which he had spent the first five years of his professional football career.
Of course, while the on-field brilliance of Son is the primary reason for his popularity in South Korea, his philanthropic exploits certainly help as well. He donated £100,000 to help victims of a forest fire in his home province and has contributed to childhood cancer research there too, but in his typically humble fashion Son has largely shrugged off the generosity when pressed about it, citing the support he has always received from fans – despite the difficulties associated with following the Premier League from South Korea – as the motivation behind his actions.
'I have to be,' he said when asked if he is an ambassador for the nation. 'The time difference is big and people still watch the games. I have to pay back. I take a lot of responsibility'.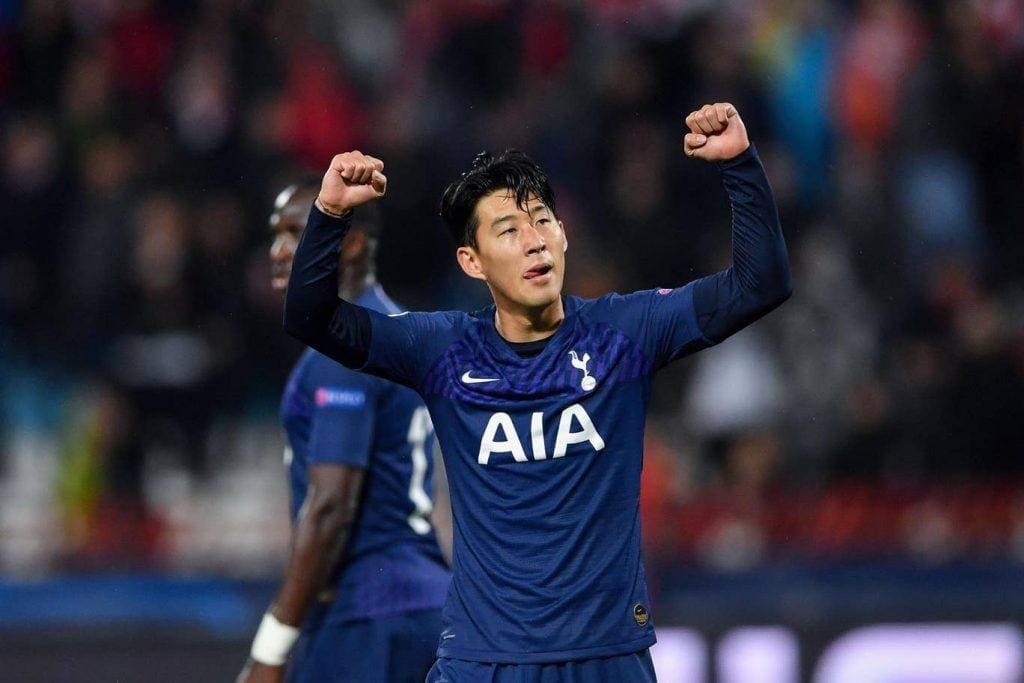 Such humility has no doubt helped his standing in a country where it is so highly valued, and it is something which represents a major difference to many of our own football stars. Where many players from England and indeed around the world seem to seek out the spotlight at times, Son is content to simply go about his business, despite being a standout in the South Korean sporting landscape. And that's not to denigrate sport in South Korea – certainly there are plenty of athletes who deserve – and receive – plenty of plaudits for their exploits. But where Son stands out as the best footballer in the country by a hefty margin, England is blessed with many of the world's best players. Where he is the overseas ambassador for his nation, England's best players are simply one of many – at least compared to the Korea Republic, who are ranked the 39thteam in the world.
Son Heung-Min has developed himself into one of the world's best footballers, and has played a major role both domestically for Tottenham and internationally for Korea Republic for a number of years. The captain of the national side, he may be one of the most popular players in the world in his home country, and at just 27 years of age it seems likely that he will continue to demand a significant portion of the sporting spotlight in South Korea for many years to come.
MUST WATCH: HEUNG-MIN SON WINS EVERY END OF SEASON AWARD AT TOTTENHAM