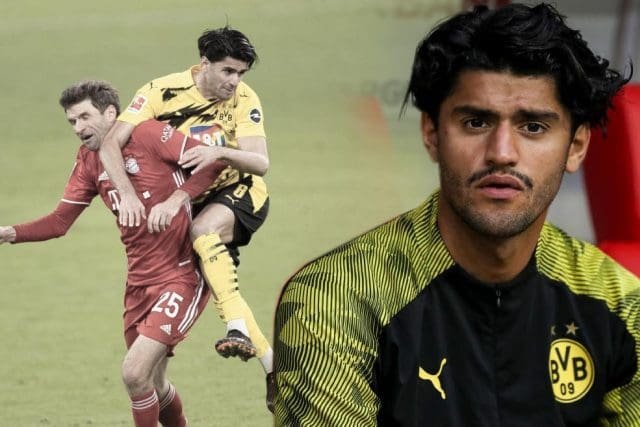 Jose Mourinho has always believed in his style of playing as progressive, yet the number speak for themselves and Tottenham Hotspur are currently without an identity. In November 2019, Jose Mourinho was brought to Spurs in the hope of a trophy and while they might still win one, it will come at a huge cost because of the kind of identity Mauricio Pochettino built for the club has been tarnished in the past one and a half year.
However, there are certain methods by which Jose Mourinho can change the structure and make his teams play the way his title-winning teams did in the form of Chelsea, Inter Milan, and Real Madrid. One of the ways to go about this is by dipping into the transfer market.
It must be noted that most of Mourinho's signings at Tottenham have been to mend the backline or to add some firepower to his attack. The only midfielder he has added to this Spurs side has been Pierre-Emile-Hojbjerg, and the Dane has been a revelation of a signing. This points towards the fact that Mourinho has an eye for good midfielders, who won't be all that costly and he has always had this – may it be when he brought Fabregas to Chelsea or Modric to Real Madrid, his midfield signings have more often than not been success signings.
Mahmoud Dahoud could be the next name on that list and Jose Mourinho should really consider bringing the 25-year-old to Spurs, as he could be the signing that gives some kind of shape, structure, and most importantly an identity to this club.
WHO IS MAHMOUD DAHOUD?
It sounds silly when you say that Mahmoud Dahoud could change the fortunes of a club, but when you look into what he could provide for this Tottenham side, the picture will become less blurry and we will be able to see the kind of team Mourinho always wanted to build for this club.
Mahmoud Dahoud, a Borussia Mönchengladbach youth product, has the kind of skillset that you rarely see in players today, and now at Borussia Dortmund, the midfielder is putting that innate skillset to good use. His most recent goal in the Champions League against Sevilla showed signs of the progress he has made as he scorched the inside of the Sevilla net from outside the box with his favoured right foot.
Playing as a defensive midfielder, the German shows signs of Xabi Alonso in his days at Liverpool who could play defensive midfield, but at times, could also be the furthest man in the attack alongside the striker. However, the best resemblance of Dahoud would be Ilkay Gundogan. The two share similar positions on the pitch, while their traits are not all that different. Progressive passers, dynamic midfielders, defensive warhorses, Dahoud, and Gundogan are cut from the same cloth.
Yet, one is one of the most important players of a Premier League winning side while the other has only made 12 appearances for Borussia Dortmund this season. An injury-prone career, lack of game-time, and consistency have acted as a roadblock for Dahoud but, he could now rekindle his career at Tottenham.
WHY SHOULD TOTTENHAM GO AFTER DAHOUD?
Since Moussa Dembele left Tottenham two years ago, the Spurs have not had a silky defensive midfielder in their ranks who could hold possession in the center of the pitch and break up play almost instantaneously. Mahmoud Dahoud could be the answer to this and Jose Mourinho could be the man to help Dahoud reach his true potential.
Hojbjerg and Tanguy Ndombele are two very different players and they occupy different positions in the midfield line, but what Tottenham needs, is a player who is a culmination of the two. Mahmoud Dahoud has the ability of incisive passing in the final third while he can also sense out danger at the back and help create chances while passing out from the back. 2 touch passing is the ideology Dahoud was brought up on under Lucien Favre at Gladbach, and the midfielder continues with that school of thought till today.
The kind of smooth flow Dahoud can create in this midfield alongside Ndombele and Hojbjerg is frightening when you start thinking about all three of them in the same midfield. The German currently averages an 88% pass completion rate while he also completes 4 long balls a game, and on Mourinho's side, you need these facets of your game well established.
Dahoud's current contract with Borussia Dortmund expires in 2022 and the likes of Chelsea and Manchester are highly interested in procuring the services of the 25-year-old. While there hasn't been a talk of a price tag, anything under 35 million Euros for the midfielder will be a bargain.
Tottenham has been lackluster in recent times, quite particularly in their game against Arsenal over the weekend, and it can be seen that the midfield needs depth and refreshing and Mahmoud Dahoud could just about be the player to shore up Mourinho's midfield.