Tottenham have recently been linked with several right-back that suits the club's profile and with the latest news about an interest in Ajax defender, the Spurs faithful would be enthralled by these new speculation.
Sergino Dest is amongst the new generation of talented footballers for the United States Men's National Team (USMNT).
Dest was born in Holland to a Surinamese-American father and a Dutch mother, but he has prominently been representing United States at youth levels, starting from U-17s at the 2017 FIFA U-17 World Cup, the United States U-20s at the 2019 FIFA U-20 World Cup and now the senior national team.
Against all odds, Dest decided to pledge his senior international future in favour of United States on October 28, 2019.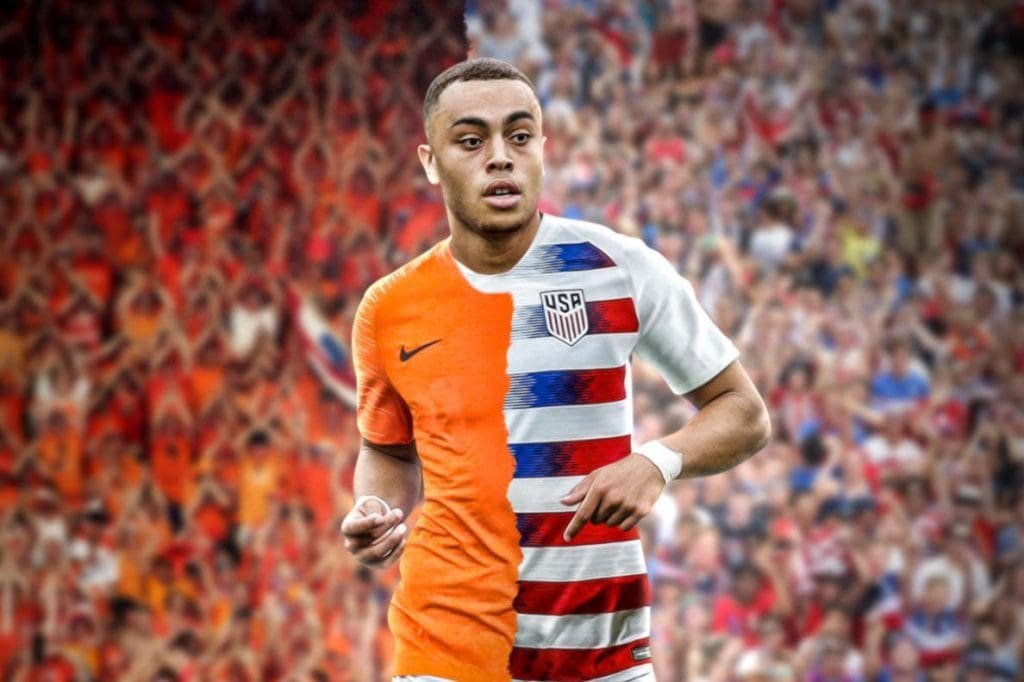 "A lot of people only want you when it's going well," Dest told ESPN while sitting in the heart of Ajax's De Toekomst training base. "The USMNT helped me when it didn't go well, and I'm thankful for that. They helped me through hard times, and if they hadn't given me a chance, maybe I wouldn't be here now with Ajax. Maybe I'd never have reached this level."
"My heart told me the U.S. was the best option for me," he said. "I was raised in the Netherlands. I love it here. But in life, you have to make difficult decisions. I felt the U.S. was the best option. I had played in their youth teams, and I feel at home there.
"It's not as if the U.S. is bad at soccer, either. They play in World Cups and against a lot of the same teams as the Netherlands."
Recently, Dest was rewarded with U.S. Soccer Young Male Athlete of the Year: 2019.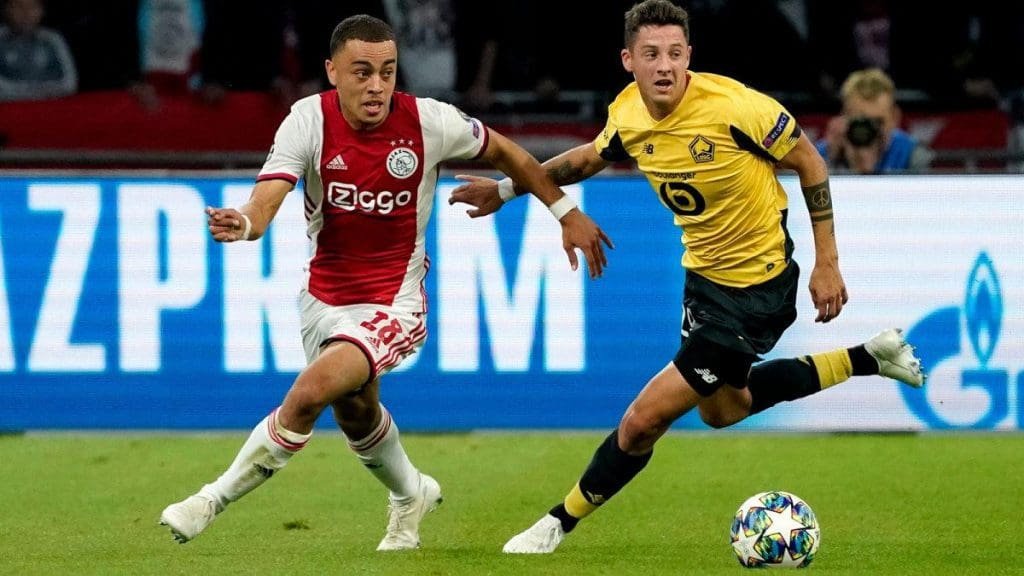 Dest spent his formative year at the youth academy of Almere City FC until 2012, before making the switch to Ajax youth team. Progressing through the youth ranks of Ajax, he made his debut for Jong Ajax on October 15, 2018.
The following season, Dest made his senior official debut for the Ajax first team when he started against PSV Eindhoven in 2019 Johan Cruyff Shield match.
Coming after his senior professional debut with Ajax first team, Dest revealed how his determination and dream of been among the 2% prospects who make it into Ajax's first team were initially laughed off by his peers. "Now I'm here, now everybody who laughed at me will say, 'Yeah, you're good bro … how are you?' Everybody wants to be my friend again," he said. "But I know who were there in the hard times, and I keep them safe."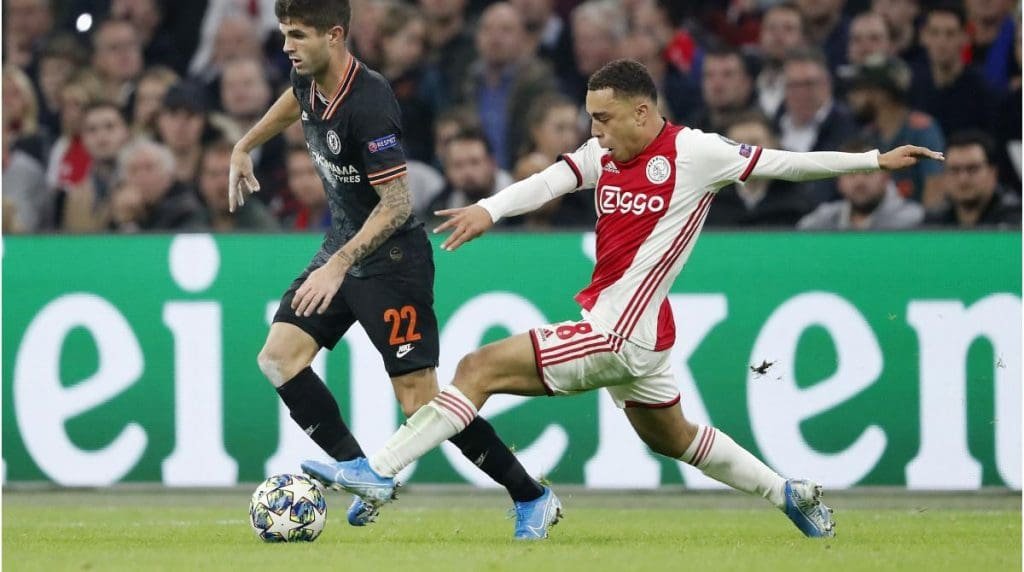 "All the faults in my career have made me who I am," Dest said. "You have to make mistakes to succeed, and that's the reason why I'm not scared to do anything or try anything, as if I make a mistake, I will learn from it. If I'm scared, I will never be able to improve or aim for something better."
Dest's pace and his previous experience as a right-winger, makes him more of a threat while attacking, proving useful in one on one situations, making penetrating overlapping runs down the channels, providing key attacking outlet and threats in the final third.
His pace have also been helpful in making recoveries, last ditch tackles to prevent goal scoring chances or to provide quick defensive cover to stop opposition counter-attack.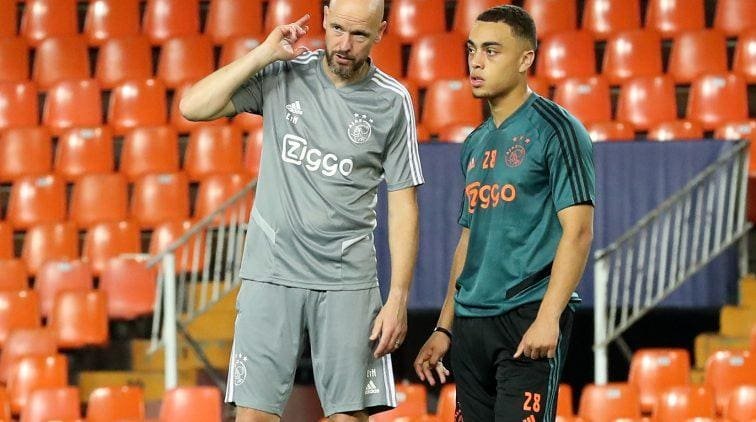 As Ajax head coach Erik ten Hag has said: "A full-back at Ajax has to be able to function as a midfielder and winger, too. It's a very dynamic role."
This season, the 19-year-old right back has become an established member in the first team. Improving drastically especially with his offensive skills. It's difficult not to be impressed by his speed, ball control and willingness to get on the ball at every given opportunity.
The 19-year-old right back has been involved in 36 club games this season, scoring two goals and providing six assists in all competitions.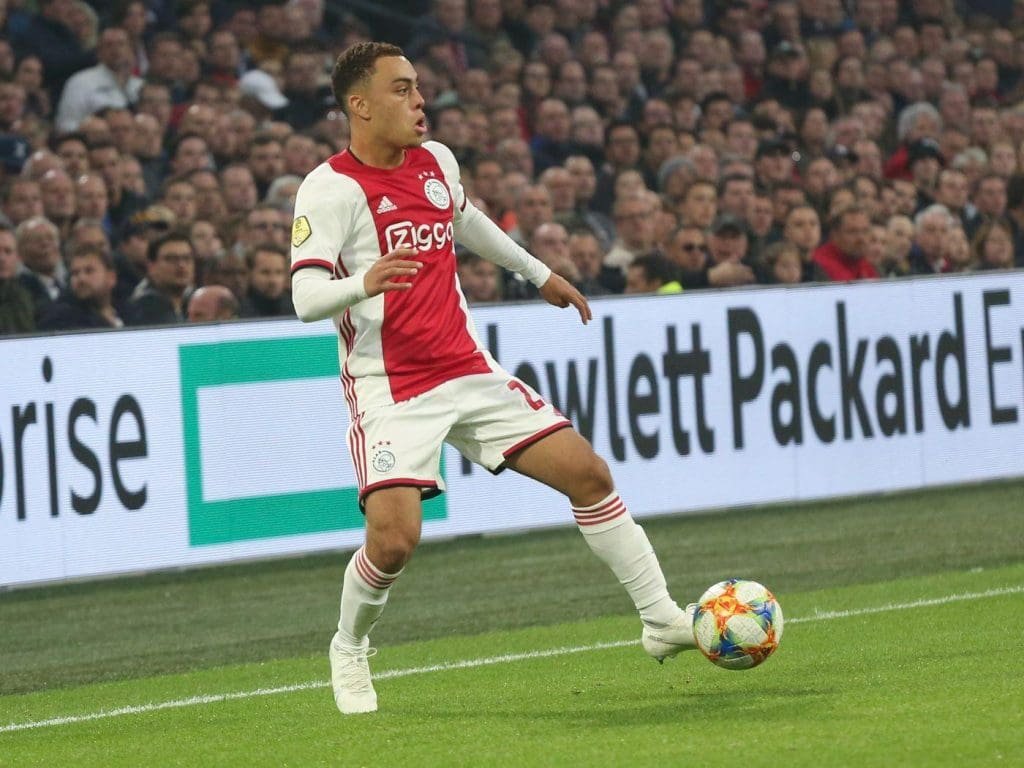 His tremendous performances this season had caught the attention of Bundesliga's giant Bayern Munich and Dest also confirmed their interest in him.
When Bayern's interest in Dest was reported, Ajax decided to put a €30 million price tag on the defender.
According to Calciomercato, Tottenham Hotspur are seriously keen on signing Dest this summer as a competitor for Serge Aurier.
While Kyle Walker-Peters and Juan Foyth seems to have no future under Jose Mourinho.
Spurs will definitely need to table a serious offer for the American right back in order to convince him from joining Bayern this summer.