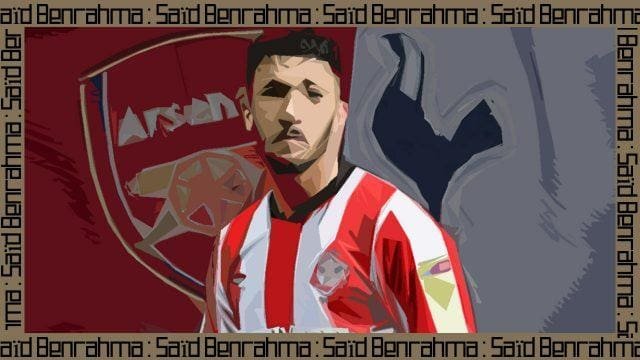 Tottenham have identified Said Benrahma as a transfer target for this window. The 24-year-old who is widely tipped as the best player in the Championship is set to stay in the second division of English Football after Brentford failed to qualify for the Premier League as they lost 2-1 to Fulham. The Bees would be expecting offers for their star man, however an interest from a Top Six club is sure to raise eyebrows.
Benrahma has time and again talked about his loyalty to the club and how keen he is to take Brentford in the Premier League. However, after missing out on his target, it is now being reported that the forward could well be looking elsewhere for a move away into the top flight. And working under a manager of Jose Mourinho's pedigree and at a club of Tottenham' stature is for sure to attract him.
The former Nice man has also attracted interest from North London giants Arsenal. Mikel Arteta, Arsenal's head coach, has reiterated his wish to bring in more creativity into his team and he has also declared that he won't just be relying on his midfielders to pump in more creativity into the team. In simple words, he's looking for more creative input from the wings and Said Benrahma can fit the bill for the Gunners. However the Premier League outfit are believed to be wary of his £30 million price tag and with money tight at the Emirates, they can be priced out of any probable move.
Arsenal are looking at more creative ways of using the limited resources they have in their kitty and Chelsea's Willian, who's gonna be a free signing if a deal does go through, is more an efficient option than Said Benrahma. However, Benrahma's future is still up in the air and the highly rated Brentford star could well end up on any side of North London.