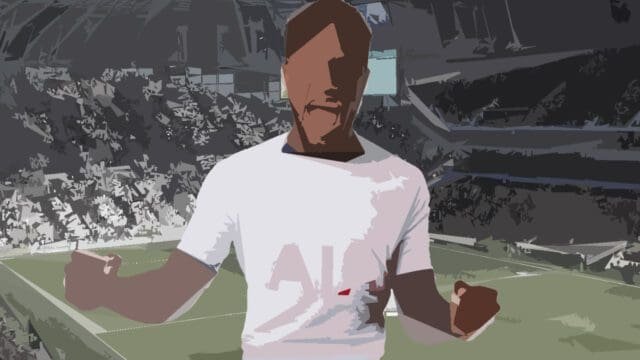 Ryan Sessegnon sat down with ESPN in a very insightful interview regarding his current physical state and how he wants to be more consistent for Spurs and manager Antonio Conte.
The 21-Year-old described Conte as a perfectionist and someone who demands nothing but the best from his players. He went on to describe his sessions to be really intense, tactically and physically demanding.
"When you have someone who is so passionate about the game, it rubs off on you. He[Conte]is a perfectionist. He wants to be the best and he is one of the best so everything you do you want to do it to the best of your ability. We're in the tactics room every day trying to better ourselves, learn about the opponents more as well. It is more about the way we can improve and I think the team has taken great steps forward."
Ryan also commented on how he wants to be more consistent and how with his growing age, he is learning to be smart with his training sessions and managing the intensity with a more mature approach as owing to his injury records due to which he cannot find his way to be a regular starter for the Spurs' team despite being a brilliant standout performer on-loan at Hoffenheim.
Sessegnon, who aims to impress the manager, having returned from his injury earlier this month made sure he took his time with the rehabilitation after resting for the match against Aston Villa. He is returning for tomorrow's clash against Brighton and Hove Albion and has already set his eyes on very crucial match against the North London rivals, Arsenal on May 12th. A match that can very well decide the fate of the league's 4th position and the golden UCL spot.
"We want to keep the run going and I think the game against them might be decisive," said Sessegnon. "I'm not originally from north London but I know the type of rivalry between London teams, especially with the next door neighbours there fighting for the same thing. It'll be a crazy, crazy game. For us, if we were to finish fourth, it would be a massive achievement for the club."
It's not a secret that Sessegnon operates better as an attacking wing-back than an orthodox full-back, something that fits perfectly in Conte's 3-4-3 system which requires the wing-backs to trackback as well as lead the attacking front, something he recognises and also mentioned to be the most important position in the current system.
"I think the [wing-back] positions are probably the most important in the team, in terms of creating overloads attacking-wise and defensively we are stronger as a back five. But then obviously supporting attacks to get crosses in and to score goals. It is a very demanding job, you use a lot of energy but it's about managing that, being smart and effective at the right time."
With the Spurs in dire need to make their squad defensively stronger, Sessegnon can be a very well fit for this team providing he has a balanced defensive and attacking approach. His words reflect his positive and strong approach under Antonio Conte who seems to be leading the team and the club in the direction ahead of his second season in charge.
WATCH THE FULL INTERVIEW HERE: