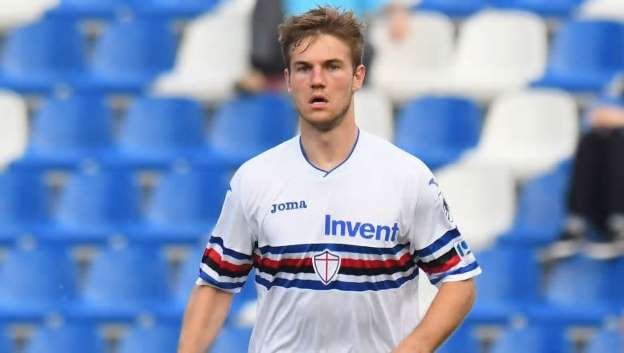 Spurs will most likely face a defender crisis in the future with Alderweireld and Vertonghen set to leave after 1 year.
As a result, Spurs look to bring the core defender to strengthen their backline. Reports in Italy reveal Spurs have made an offer for Sampdoria defender Joachim Andersen.
Italian journalist Ciro Venerato claims that Spurs are set to make a £36million bid for the 22-year-old.
The player has been hot property in the market after impressive performances for Sampordia. The player will be a great fit alongside Sanchez and Foyth.
"Joachim Andersen? Yes there are some teams who have expressed interest in him as he has been doing well in the Serie A," Venerato told Rai Sport (via Passione Inter).
"Tottenham are one of these teams as they have a 40 million euros [£36m] offer ready for him. I think the Spurs would like to get him during the summer transfer window."
"Sampdoria? They have their eyes on Trapani's Erasmo Mule to replace him so let's see.
"Inter? I think the Nerazzurri will have to watch out for Tottenham on the Andersen front clearly…"
Andersen's father who is also his agent reveals he has been to many meetings with clubs in Italy and England.
"I have been to many meetings, as Joachim is wanted by the top six clubs in Italy and England," Jacob Andersen told Ekstra Bladet.
"I am not thinking about a January move and neither is Joachim. He is fine where he is now, although naturally if a big club were to request a meeting, we wouldn't turn it down."
Spurs will have to act immediately of they are to sign the player because they face still competition from Inter Milan who have reportedly began talks with the player to sign the player.