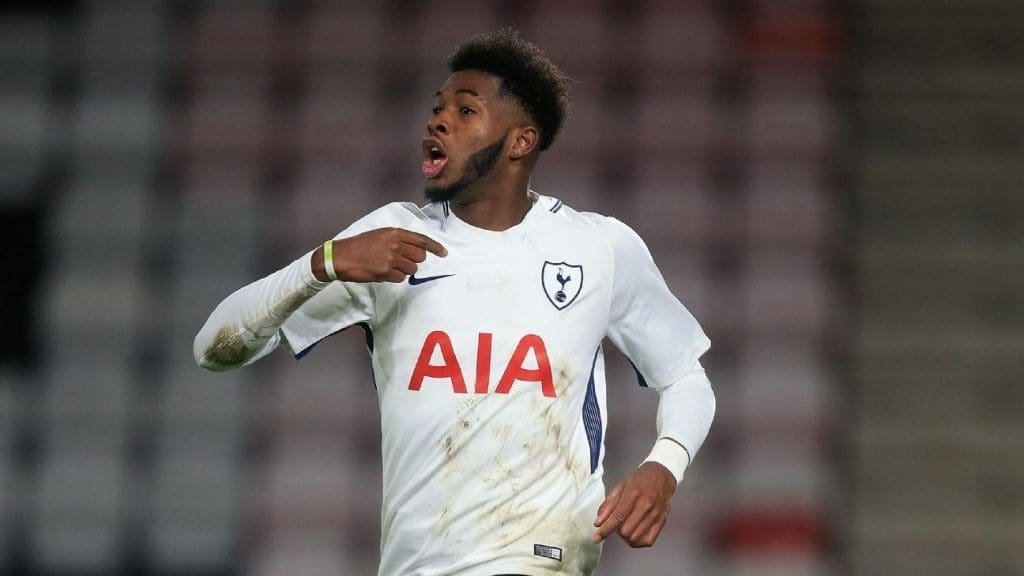 Young striker Reo Griffiths, who was dubbed as the next Harry Kane, is now looking to make a move away from the club after he cancelled his third-year scholar contract which he had signed recently in June.
Griffiths is reportedly being chased by the French club, Lyon, and could agree to a deal with them.
The 18 years old striker first caught the attention of the people while playing for Spurs Under-18s when he scored four goals against their North London rivals Arsenal in a 9-0 victory. The striker then went on to amass 34 goals and 11 assists in 34 games in the tournament.
But then why Spurs couldn't keep hold of such a player? Well, Griffiths was unable to carry his form into U-19 European matches and underperformed in U-23 development squad games. Even though he was supposed to improve, he cleared all the speculations of a move after he backed off from the already signed contract with Spurs.
The Ligue 1 side, Lyon is renowned for acquiring young talents and then nurture them until they become complete beast before selling them for a good money. And Griffiths could be a good catch for them considering his immense potential.
Spurs have already sold two of their youth academy players, Keanan Bennetts and Noni Madueke to Borussia Monchengladbach and PSV, respectively, this summer.