Only three games under Jose Mourinho and Dele Alli has already reaped the benefits of managerial change more than anybody else. A rise that everybody talked about considering Mourinho's style of play and liking of the Englishman but none expected it to be this big and heavy.
And as the Portuguese returns to the Theater of Dreams but this time as a rival, he would lay all in his power to cause havoc in Manchester. The biggest task for then interim manger Ole Gunnar Solksjaer would be to stop a more experienced manager and his predecessor Mourinho for which the first step would be stopping Dele Alli.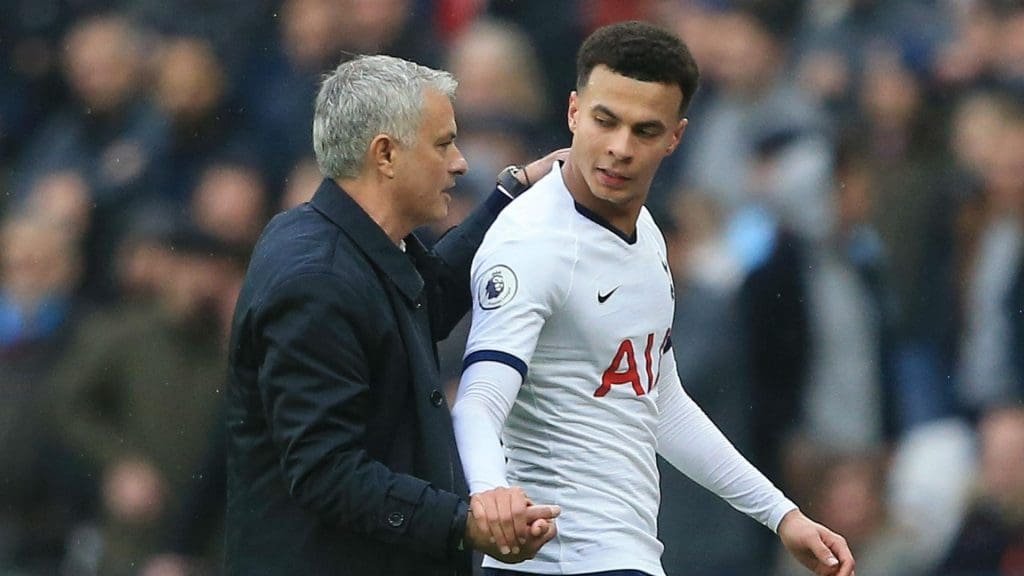 It would be pretty early to thank Mourinho for Dele Alli's success with the magnifying glass but what I see, the Englishman is a threat more heftier than Harry Kane and Heung-Min-Son in the weekday encounter. Alli has risen back as one of England's midfielder to watch out for.
The Englishman has been involved in all the games that he has played under Mourinho and has been the standout in all three. He has scored 3 goals already in equal number of games and has a assist under his name too.
He looks free and without shackles of iterating the tactics of his manager on the field. He has been given the freedom to break through and he has been doing that pretty well. Ole definitely has a task in hand to control and cease the pace of Alli's rise which if ignored will slip away a much needed win for his man.
In the process of emphasizing on Alli, Ole must also keep in mind the other two forces in Kane and Son who would be eager to get their days under Mourinho a kick.
MUST READ: