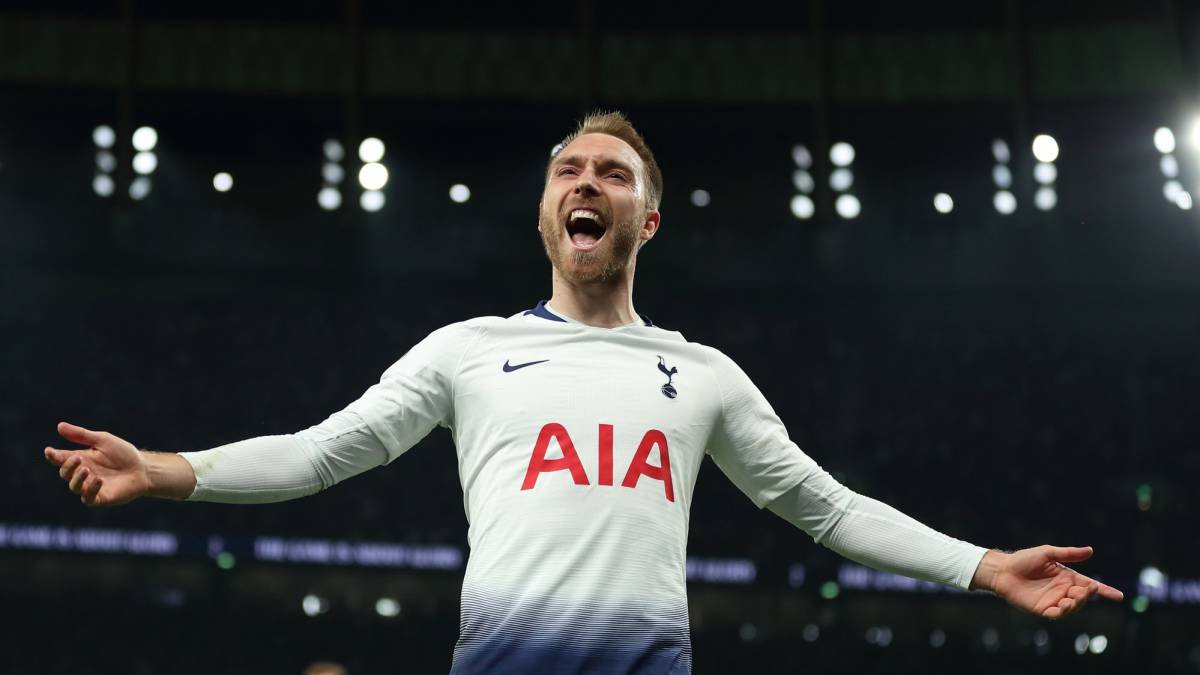 Spurs midfielder Eriksen who has been at the center of a transfer battle between Real Madrid and Tottenham, looks all set to join the Spanish side. The player has reportedly reached a verbal agreement with the Spanish side for a €150m summer transfer.
Eriksen was linked with a move away from Spurs since last season when the player refused to sign a contract and stalled talks over a new contract. Eriksen demanded a higher wage to earn in the same region as Striker Harry Kane and Dele Alli. While Spurs initially weren't willing to meet his demands but after an impressive season at the club, the hierarchy decided to raise his wage in the new contract. But it appears as if the player has made his mind to leave the club this summer.
Real Madrid, Juventus, Bayern Munich and Manchester United were all interested in signing the Dane international but it was the Spanish side who had the edge over signing the player.
Eriksen's contract is set to expire next summer and if the club doesn't tie him to a new contract this summer they will lose the player for free next summer. If Eriksen does not agree on a new contract Spurs will be forced to sell the player this summer as they will get a massive transfer fee from the sale of the player.
AS reveals that,"​Real Madrid have made huge progress on the deal by reaching a verbal agreement with the Dane, including the promise of a sizeable wage increase if he moves to the Santiago Bernabeu "
Real Madrid are searching for replacements for the aged Modric and Kroos. Having already signed Modric and Bale in the past it won't be very difficult for Madrid to lure Eriksen to the Santiago Bearnbeau.
Spurs initially asked for a price of €250m but later agreed on €150m for the 27-year-old.
After back to back home defeats against Aston Villa and Ajax Spurs will now travel to AFC Bournemouth for their 37th match of the league and would look to walk away with all 3 points as they aim for another top 4 finish.