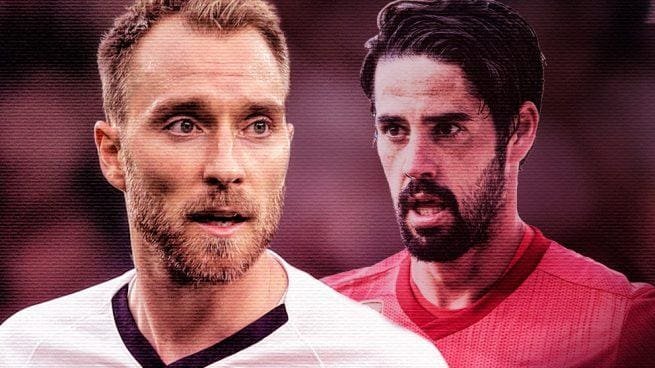 Tottenham Hotspur are believed to be eyeing a move for the sidelined Real Madrid playmaker Isco if they are forced to sell Christian Eriksen in January or the next summer. A potential swoop for Isco in place of Christian Eriksen is what Mauricio Pochettino wants.
Christian Eriksen has not extended his contract and Spurs are therefore keen to sell him in the January transfer window to cash in the opportunity as well as huge sum attached with the Danish international.
While Tottenham are not giving up to keep Christian Eriksen either. They have constantly tried to lure the midfielder in signing a new deal and have even offered him a whopping £2,30,000 a week fee. The Danish international has expressed his concern to leave the club which seems to be a constructive one.
Spurs, in order to sell Eriksen will have to lower their asking fee of £100 million which was not accepted by Madrid in summer window if they want to sell the playmaker.
With Isco's place at Madrid currently under threat, the Spaniard is a good option to replace the irreplaceable Eriksen. The Spanish international has not found game time under Zidane featuring for less than 90 minutes in the 3 games that he has played.
Isco like every other player being targeted by Spurs is also linked with a move to Manchester United who are looking to bolster their attack themselves but the Spanish international is likely to travel to London if he may.
Zinedine Zidane will not stand in way of a move of Isco as he would want a clean out of the non-performing players in place of the one's who can win him trophies.