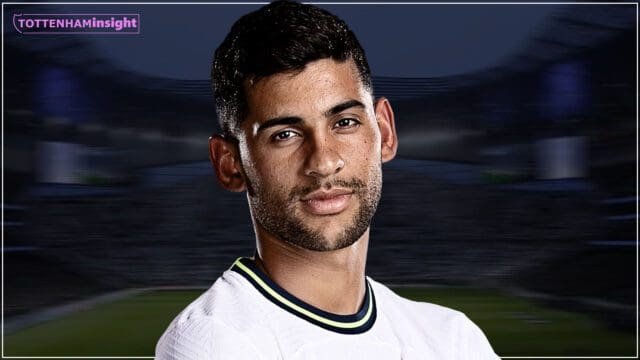 Real Madrid have set their sights on Tottenham Hotspur star Cristian Romero as an alternative to RB Leipzig defender Josko Gvardiol.
Tottenham fans have every reason to be excited about the future, with Cristian Romero being a significant part of their plans. The defender's performances have been nothing short of impressive since his arrival from Atalanta, and his inclusion in the Argentina national team is a testament to his quality.
It is no surprise that Real Madrid has their sights set on the player, given their need for a top-level centre-back. Romero's physicality, technical abilities, and reading of the game would make him a perfect fit for the Spanish giants.
However, it is essential to note that Spurs will be determined to hold onto their star player. The North London club's reluctance to sell Romero is understandable, given his potential and the role he plays in Antonio Conte's squad. Spurs would have a hard time finding a suitable replacement for the Argentine if he were to leave the club.
Tottenham's future needs to trophy-oriented, and their ability to keep hold of their star players is critical to their success. While Real Madrid may have their sights set on Romero, Spurs will be determined to keep him and build their team around him.
The Argentine's contract with the club runs until 2027, which means they will make it very difficult for any club that wants to try and sign Romero. With the likes of Harry Kane and Son Heung-min in the attack and Romero at the back, Tottenham has the potential to challenge for major honours.
It is evident that Romero has the talent to play for any top club in Europe. However, Spurs will be hoping that they can persuade him to stay and be a part of their journey. It's not every day that a player of Romero's caliber comes along.
However, Tottenham will know that having just Romero at the back is not sufficient if they are serious about their trophy ambitions. Especially playing the three back system at the club, Spurs need to look at someone else who can have that kind of a dominant presence in the backline.
Real Madrid are currently looking at Cuti Romero as just an alternative should they fail to land the talented and much sought after Josko Gvardiol. However, at the moment, this idea looks far-fetched.
Overall, Real Madrid's interest in Romero is not surprising, given his quality and the need for a top-level centre-back at the club. However, Spurs' reluctance to sell him is understandable and he should be one of the mainstays in the team for the next few seasons.