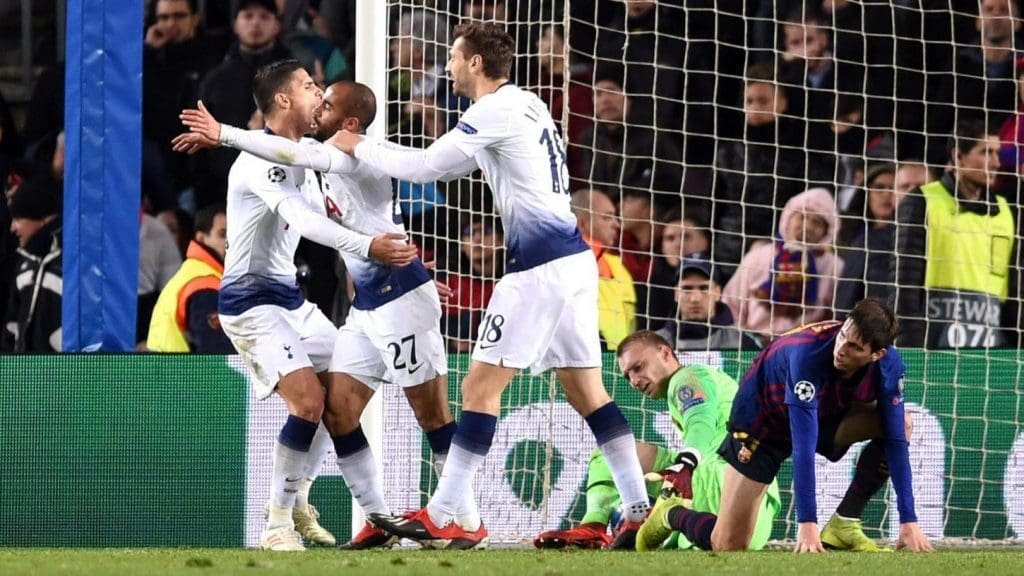 Tottenham joined fellow English sides Liverpool and both Manchester clubs to progress into the round of 16 of the UEFA Champions League after playing a 1-1 stalemate against Barcelona at the Camp Nou.
However, it was the courtesy of the Dutch side PSV Eindhoven who denied Inter Milan an expected win over them and thus drew 1-1 at the full time. Since both Tottenham and Inter had drawn their matches, they again came to levels in the group rankings with the Lilywhites being the one to get through, thanks to the away result advantage they held over the Nerazzurri.
The North Londoners were lucky that even after they drew in a must-win game, they were able to progress to the further stages.
It was the 84th minute of excellence from Tottenham when Harry Kane brilliantly provided a low cross to Lucas Moura who then tapped it inside the goal from close range. Moura's goal news brought silence to the entire San Siro, where at that time Inter and PSV were also at 1-1.
The Lilywhites fans went ecstatic and flooded the social media with reactions after the result. PSV also took account of Spurs' rejoice and sent a message to them from their official account on the Twitter that read "Thank us later".
Thank us later @SpursOfficial 😉#INTPSV pic.twitter.com/w7jS3Cqqxc

— PSV (@PSV) December 11, 2018
Such is the game of football, that a team which held Spurs to a stalemate just a few weeks ago thereby diminishing their chances of qualifying, the same team now played a crucial role in their qualification.
And by the way, Barcelona's 30 matches (5 years now) unbeaten run in the European games at the Camp Nou is still intact.