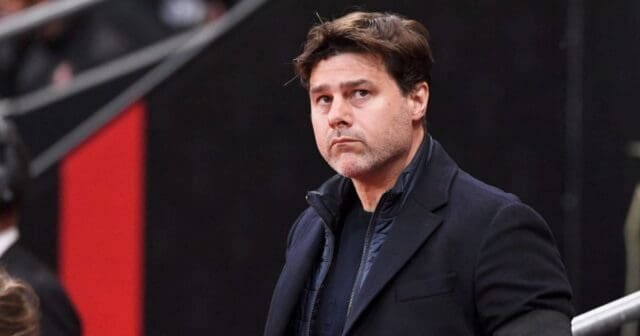 Mauricio Pochettino has made his way into the managerial transfer saga as Tottenham Hotspur and Real Madrid lookout for filling that vacancy at the helm. Of all the names that popped up, Pochettino was most surprising. He took charge of PSG for a project and it looks very unlikely that they will let him go in midst of it all.
Though, Daily Mail suggests that the 49-year-old has told his employers his desire to leave the club with a potential move to Madrid or North London excites him. They claimed that the Paris based club are willing to put their trust in Pochettino and Paris Saint-Germain sporting director Leonardo is set to decide on Poch's future in coming days amid claims that the pair have clashed 'brutally' as the Brazilian is a difficult counterpart to deal with.
Leonardo appeared on the French radio show Europe1 where he was quizzed about Pochettino's future, as the Brazilian admitted he's happy with Mauricio and he still has a two-year contract with PSG.
Julien Froment, the Europe1 journalist, took to Twitter to claim that Pochettino's employers have triggered the one-year contract extension option in his contract which ties him to Paris until the summer of 2023.
His tweets translate to:
Leonardo very clear on @Europe1 and @francebleuparis: "Mauricio Pochettino has two years of his contract at @PSG_inside and we are very happy." And when Leonardo says Mauricio Pochettino has a two year contract, the optional year has been activated. He had signed until June 2022, plus an optional year.