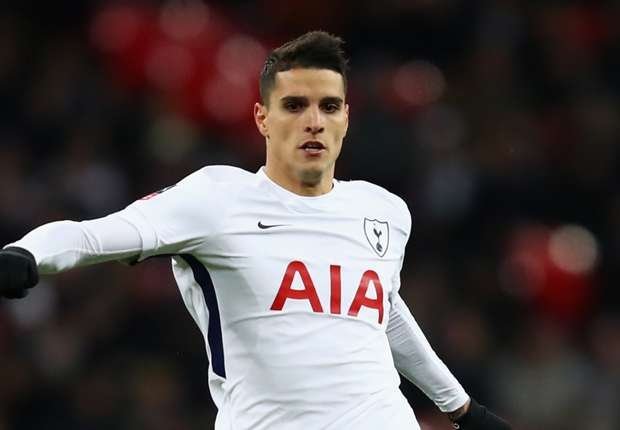 Spurs returned to winning ways against Cardiff scoring thrice in the first half to gather all 3 points from the fixture.
Goals from Harry Kane, Eriksen and Son marked to return to winning ways after their shock 3-1 defeat to Wolverhampton.
Argentine Erik Lamela has not been playing for Spurs since their 6-2 win against Everton. Later he was named on the bench for the clash against Bournemouth and missed the match against Wolverhampton.
The Argentine international has missed a majority of matches for the club because of his injuries.
Even after struggling with injuries throughout the season the player has been exceptional when included in the playing 11 scoring 4 goals in 11 appearances.
When asked about the fitness of Lamela to Pochettino he gave a mysterious reply and told Football London " I don't know, I cannot confirm"
The player has been exceptional for the club and Spurs need the attacking mid fielder to be fit and in fine form is they are to compete for silverware this season. Spurs next face Tranmere Rovers to kick start their FA cup campaign.