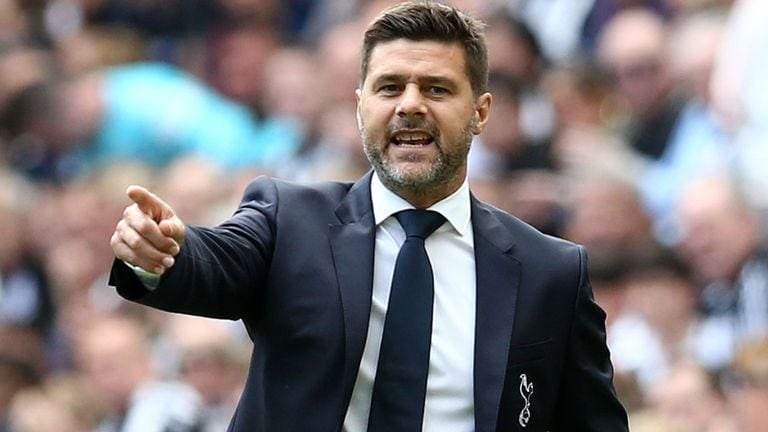 Mauricio Pochettino recently talked about what he thinks derailed Spurs hopes of lifting the Premier League trophy this season.
Till February when Spurs defeated Leicester City, the team was in contention for the title sitting just 4 and 3 points behind leaders Liverpool and Manchester City. However, after the victory against Leicester Spurs went on to lose 3 matches and won mere 1 point in 4 matches.
Back to back defeats in the league saw them dent their chances of lifting the Premier League title this season and put them in contention to fight for a top 4 finish as Arsenal, Chelsea and United all enjoyed a great form while Spurs struggled to earn a victory.
talking about the possible reason for Spurs bottling up their chase for the title Pochettino told Football. London: "It is so important to see the reality. If you see the squads in the top six, top eight, top ten, maybe it wasn't reality, it was because we were very good, very focused and tried to win games. In the last few games, I think before the Burnley game we were playing every two or three days and it was a week where we didn't play and it was like we disconnected.
"Everyone believed we needed to breathe and rest but I think it affected us a lot in our brain, something that we disconnect. It is not about the energy, the legs, it is about the mental connection in the team and maybe we were affected by that disconnection. And now it makes it more difficult to connect again and perform in the way we want to perform. That is our job, that is in our capacity to try and reconnect. The motivation is massive because we have unbelievable games ahead. We are going to play in the best stadium in the world and everyone deserves for us to be in our best and compete and win."
Spurs will be looking to put their poor run of form behind them and win all of their remaining matches to ensure a top 4 finish and Champions League football next season.