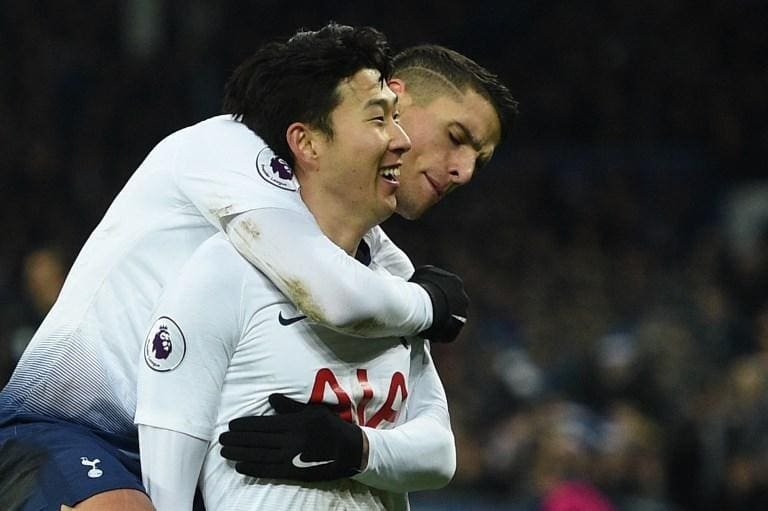 Spurs have been in exceptional form since their defeat to Arsenal in the Premiere league. After the 4-2 defeat at the Emirates Spurs showed no signs of stopping and avenged their defeat and knocked out Arsenal from the Carabo cup to book their place in the semi-finals.
Later Spurs drew against Barca at the Camp Nou to book their place in the Round of 16 of the champions league. The thrashing of Everton and Bournemouth saw Tottenham climb up to the 2nd spot in the league 6 points behind leaders Liverpool.
Pochettino always gives opportunities to his players as he constantly rotates the squad to keep all the players fresh and ready when needed however Argentine Erik Lamela has not seen game time since a long period after his comeback from the injury.
The player has mostly been named on the bench despite impressive performances when played.
When asked about the reason for Lamela's absence from the first team Pochettino revealed Lamela's chronic injury problems as the reason why he is absent from the first team.
Pochettino said the lack of action for the player was because of the injuries.
Pochettino said when asked about if he will play against Wolves, ""Maybe. We need to assess him too because yesterday he wasn't in his best to play. He was on the bench but we preferred after, when the game was 4-0 or 5-0, not to take a risk with him."
Lamela has to start playing as Son will miss games in the January month as he goes to participate in the Asia cup with his National team.