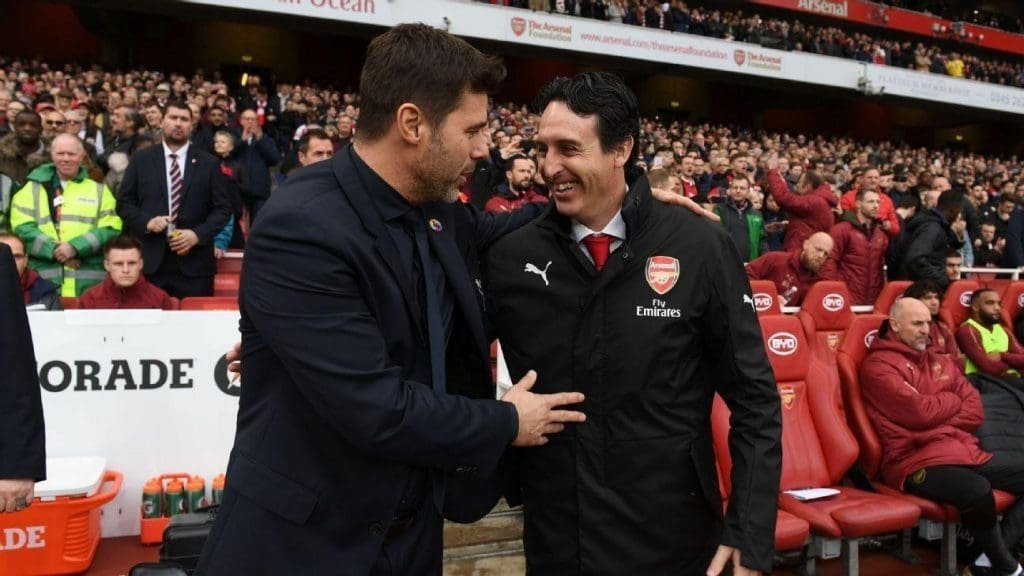 Tottenham Hotspur manager Mauricio Pochettino has claimed that he longer cares about the rivalry between Spurs and Arsenal.
Arsenal and Spurs have been arch rivals since a long time while Arsenal was superior in the past there has been a shift in recent years as Tottenham Hotspur have beaten their rivals to the top 4 finish and have considerably enjoyed a better season than their rivals.
Arsenal not have finished in the top 4 in the last 2 seasons and have been limited to the Europa League while Spurs have finished in the top 4 and went to defeat the likes of Real Madrid, Manchester City and Dortmund in the Champions league while also booking their place in the Champions League semi-finals this season something Arsenal have failed to do in the past years.
As a result of this Manager, Pochettino told (BBC- The Premier League Show): " Now is the time to focus on winning titles, rather than reducing the gap on and overtaking Arsenal"
"When we arrived here one of our challenges was to reduce the gap with the top four. The circumstances were completely different. The confidence and trust in the club was a little bit down.
"It was about recovering that pride and saying 'we are Tottenham'. We hear always about Tottenham having a massive history, with a lot of massive players – like you – but it never was a club that really believed they could win, that they could be in the semi-finals or final of the Champions League.
"To win the Champions League or Premier League we must be focused in all areas of the club on winning.
"In the last five years, a lot of things have happened at this club. We finished the training ground and built a new stadium, but now we must be focused, all together, on winning titles.
"I think it's in our nature that we are brave, we're not scared about the new things. It would have been easy to say 'let's stay at Wembley' or keep [playing] at White Hart Lane. But if you want to grow and be one of the best clubs in the world then you must take a risk, and I think the club is doing that.
"In the last five years, we focused on reducing the gap and being above Arsenal. Now we must be focused on winning titles."