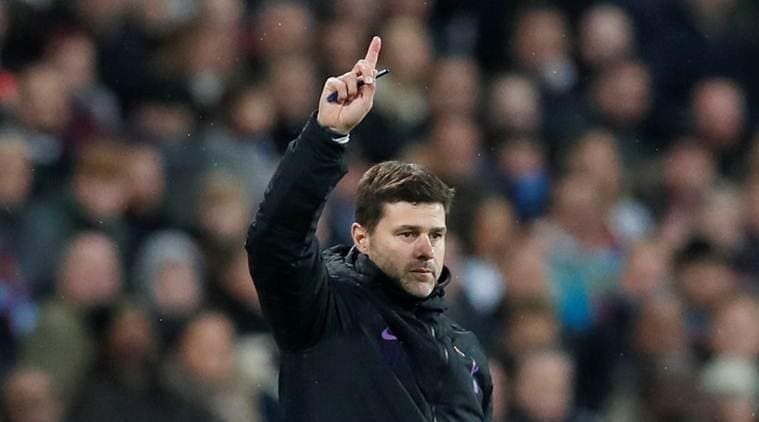 Pochettino has been constantly linked to taking the Managerial job at Manchester United since the sacking of Mourinho was announced.
Woodwards has always been a fan of Pochettino and even tried to lure him to take the post in 2016 which was eventually turned down by Pochettino and Mourinho took in charge. And after the sacking of Mourinho Woodwards again has landed his eyes on Spurs manager Pochettino.
Ole Gunnar Solskjaer has been named the interim manager until the end of the season and started off his debut with a 5-1 away victory to Cardiff City.
Pochettino before the match against Everton talked about his fours years with Spurs and went ahead to mention he still has another 4 and a half years left in his contract.
Poch said (SkySports): "We are going to have one of the best facilities in the world, the training ground with the new stadium.
"On the football side, all that we are building here will be in the same level. When you add and mix it all together it is going to be the time to win titles and deliver what the people expect.
"We still have not won a trophy, but I think we have won more than that, because after four and a half years' work together, to have a contract for another four and a half years is a massive achievement in the current climate. To create that is a massive achievement for us.
"The platform that we have created here in Tottenham is the most important, the platform we created between all the coaching staff – in the academy and the first team. The platform we created is more important than one person.
"It's a very dynamic situation, football is so dynamic. The platform always improves players and the team. That platform is always changing because you always have to improve in football, you are learning in the same process.
"That is important for the club to sustain and maintain the ideas in the way that you work."
If Poch will leave or stay only time will tell, the decision will be tough for both the players, fans and the club.