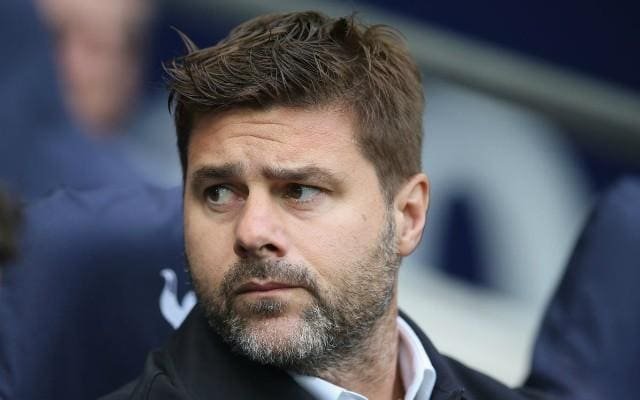 Tottenham Hotspur have been in the news the past week after their impressive display at the Goodison park which saw them thrash Everton 6-2 and later for their 5-0 thrashing of Bournemouth at the Wembley.
Pundits had earlier predicted Spurs will not finish in the top 4 as the club failed to sign a single player in the summer transfer window. Meanwhile, their rivals had brought in new faces to strengthen their squad.
However, Spurs have shut everyone with their display of football and sit 2nd in the league and have already booked their place in the EFL Semifinals and Round of 16 of the Champions League. Spurs are in contention to lift their first silverware since 2008.
Talking about all this Manager Pochettino said to Football London: "Yes, because we are getting the results we got that [keeping same players] is positive. It's so unfair to say it's a positive because nobody believed in us. Always people were talking about how important it is to regenerate the squad, to improve the squad.
"But of course I think in the last four seasons we've moved and changed from different situations. Of course in the last two seasons we haven't changed too much but then if we get good results like we have today people are going to talk very positively. But if we should be in a different position sure that it's going to be people saying negative things about our decisions in the past.
"Look sometimes it's so unfair to talk about football because it depends on the results and sometimes the line is so thin. In one negative and positive, the perception can change completely. That's why we're so calm and so relaxed. We need to be relaxed and calm and so focused.
"We need to be humble and we need to fight how we are fighting, trying to achieve all that we want. Of course we have a massive belief. We have faith in the way that we play and how we are doing the thing, but there's still a long way until we finish the season.
"We need to enjoy in the same time, because this type of moment in clubs like Tottenham don't happen often. But I think today being involved in the Champions League last 16, the semi-finals of the Carabao Cup and second in the table, and of course starting in January in the FA Cup, four competitions to play ahead, I think it's time to be focused but enjoy too."
Spurs will look to keep the pressure on Liverpool and hope they drop points as the leaders face their arch-rivals Arsenal meanwhile Spurs take on Wolverhampton at the Wembley.