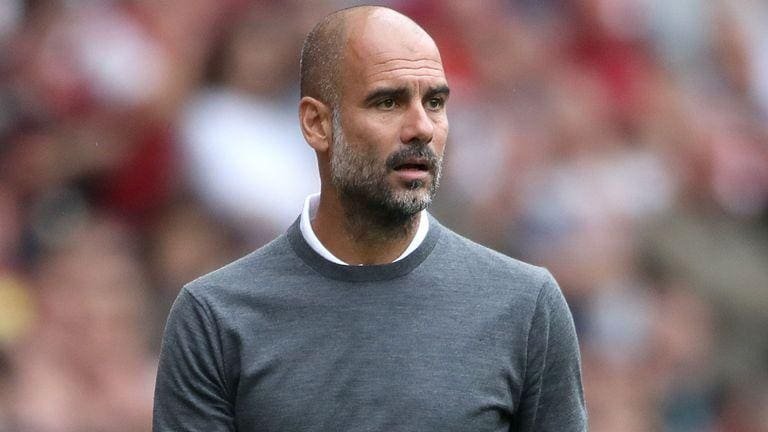 Tottenham Hotspur were dreaming of beginning their journey at the newly made White Hart Lane stadium, by facing the defending champions Manchester City. But the uncertainty over the availability of their new home caused the Spurs to abandon the dream.
Since Spurs were eyeing their inauguration match at new home against City, their interim home Wembley was also booked for an NFL game which is on the same date.
Thus leaving Spurs clueless but with one possible solution, that is reversing home-away Premier League fixtures of the season with City. Means, now City would welcome Spurs at the Etihad Stadium in October and Spurs will play City at their home in April-March.
But City's manager Pep Guardiola has disliked the idea of reversing fixtures as he thinks it would be difficult for his side during the season's ending and also the decisive phase, where the Citizens have to play four out of five games away.
Pep, in a press conference, said, "We want to help the Premier League. This can happen because they build an amazing stadium for Tottenham Hotspur, sometimes there are delays.
"We are going to adapt if we can adapt but of course we are going to think of ourselves as well. I can only say, when that happens, of the last five games four are away."
"I think, when you are maybe playing for the Premier League, four games away is a little bit different.
"But I'm a manager for what happens on the pitch and that's enough. In the end, if Tottenham want to suggest something they'll speak with our CEO and our people. They will decide the best for the Premier League, Tottenham and us."