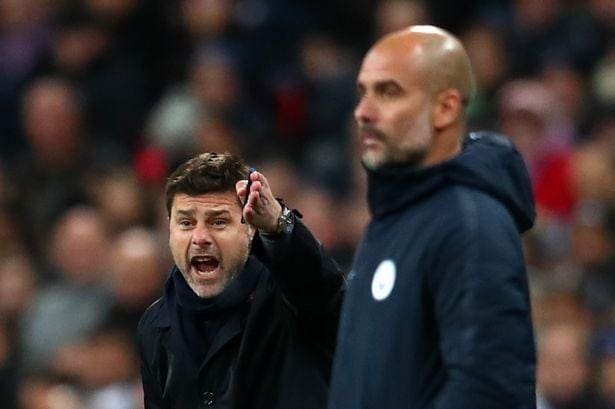 Manchester City have fallen from the 2 spot after facing back to back defeats against Crystal Palace and Leicester City. So the gap that City had of 1 point behind leaders Liverpool has now increased to 7 and they sit 3rd in the table 1 point behind Tottenham who are enjoying their form of the season and has scored 11 goals in their last 2 games.
City traveled to Leicester after facing a defeat at home against Crystal Palace. City enjoyed a lot of posession and took the lead through Bernardo Silva but Leicester forward Vardy and Albrighton scored to give the reigning champions their 2nd consecutive defeat.
Speaking after the game Guardiola admitted that Liverpool and Tottenham sre better than City at the moment and said to Sky Sports, "The game was quite similar to Crystal Palace. We started well, we scored a goal, and after the first time they arrive, they score. After what happened, we have to overcome the situation and we didn't. Except 5-10 minutes at the end of the first half, we were quite well. Maybe at the top we lacked a bit of power to create more chances, but the game was there. At the end, a fantastic goal, so they punish us."
Guardiola added: " Fernandinho is not able to play because he's injured, we know that, so we have to overcome. [Ilkay] Gundogan was good, he was good with the ball. We don't have a player like Fernandinho in the squad. In our position, we have to think about how to solve it. They deserve it. They win games, we don't win games so the gap increases.
Last season, we were so stable and consistent in earning a lot of points, and this season, especially Liverpool and Tottenham, they are so good. So today we have finished the first round [of fixtures], we have these last two defeats, but we have enough points to be champions. The problem is the other teams get a lot of points too. That's the reality, they are better than us in this moment. We have to accept where we are and improve."
City next travel to Southampton and will look to return to winning ways.