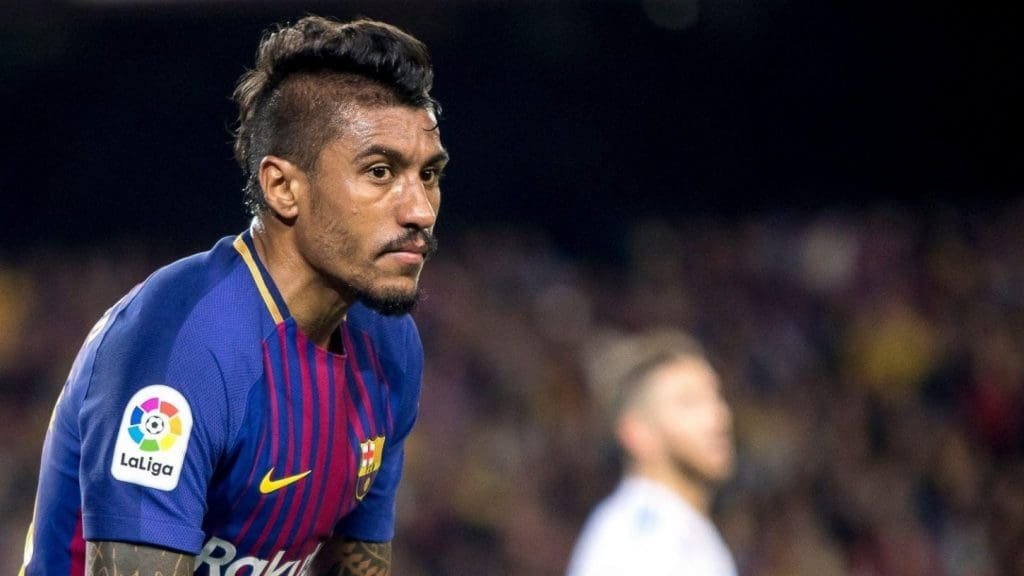 Former Tottenham Hotspur midfielder Paulinho, who was brought in at White Hart Lane after World record sale of Gareth Bale to Real Madrid, for £17m had a tough time to get used to the life in the Premiere league.
He never reached his potential and eventually decided to Move to China at his prime.
After Mauricio Pochettino was hired, Paulinho was sold to Guanghzhou Evergrande for £10m.
However after his move to China Paulinho performed exceptionally well and went on to be instrumental in the teams success and helped his side to back to back title wins. His performances did not go unnoticed and he was recalled to the Brazilian national team by Tite, and eventually made a dream move to FC Barcelona in the summer of 2016, and became a regular in the Barca squad.
After impressive performances for the club he is now selected for the Brazil squad to travel to Russia for the World cup.
In an interview with the tribunal Paulinho talks about his career and the birth of his twin children a few months ago. He also talked about his time spent at the West London club and how he has nothing bad for the side.
'I worked with [Brazil manager] Tite for four years at Corinthians, and it was a golden period in my life and in my work. When I eventually left to go play for Tottenham in the Premier League, I went through a difficult time in my second season, and a lot of people lost faith in me. But one person who always believed in me was Tite.
'Actually, I would like to clear up something about my time at Spurs. I really cannot say a bad word about the club or the staff or the president. It is true that it was a very difficult period for me as a player, and there were times when I did not want to leave my apartment in London because I was so stressed about not playing. For a footballer, not playing is like a fish not being in the water. I felt as though I were suffocating. For whatever reason, I was not in Mauricio Pochettino's plans. I didn't fit his philosophy, I guess. But we never even had a disagreement. One day, I went to the club president and told him that if they got an offer close to what they paid for me, that I would like to move on. They were very professional about it. In the summer, Spurs got a permanent offer from Guangzhou Evergrande, and I thought, "Why not?"
— Paulinho, The Players' Tribune
After his difficult time at Tottenham Paulinho can not completely be blamed for his performances considering the less time he had to adjust and maybe he was not ready to make a mark in England with the Spurs. Though, Since his move to China he just rediscovered himself and developed into a even more versatile player.
People questioned the decision made by FC Barcelona buying Paulinho for hefty price tag, it just took a few matches for Paulinho to shut every one down and now he has a important role to play for Brazil if they are to go all the way at the World Cup.