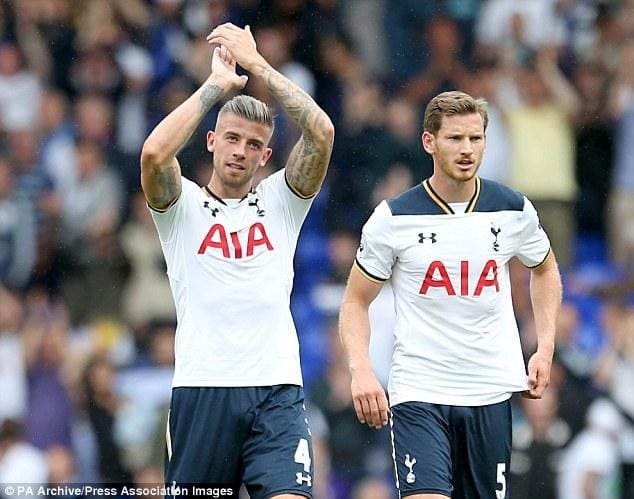 The future of Alderweireld and Vertonghen at the White Hart Lane has always been questioned with the players being linked to a move away from the club.
Alderweireld was set to join United in the summer transfer window but the club did not let him leave as they failed to sign a single player in the summer transfer window.
At 29 and 31 the players have entered their peak and to get a good profit from the players now is the best time to ell them.
Ajax's technical director Marc Overmars has said he is in talks with Spurs to bring both the players back to their home club. Both the players deal expire in the next summer and it is highly unlikely they will sign a new deal. The 2 have been centre of the Spurs defence and have Spurs finish in top 4 in the last 4 seasons.
Both the players had earlier even expressed their desire to return to Ajax.
Marc Overmars told Ajax Tv, "I always read: Alderweireld wants to go back, Vertonghen wants to go back. But then I would like them to do that when they are fit and hungry for success."
"Whether we have contact with them? That certainly happens, yes. But nothing has been promised."
Both the players are all set to leave Spurs with many clubs already interested in signing the two talented defenders but Pochettino had earlier claimed they will use their clause in the contract to increase their stay at the club by 1 year and possibly their last if they decide to do so.