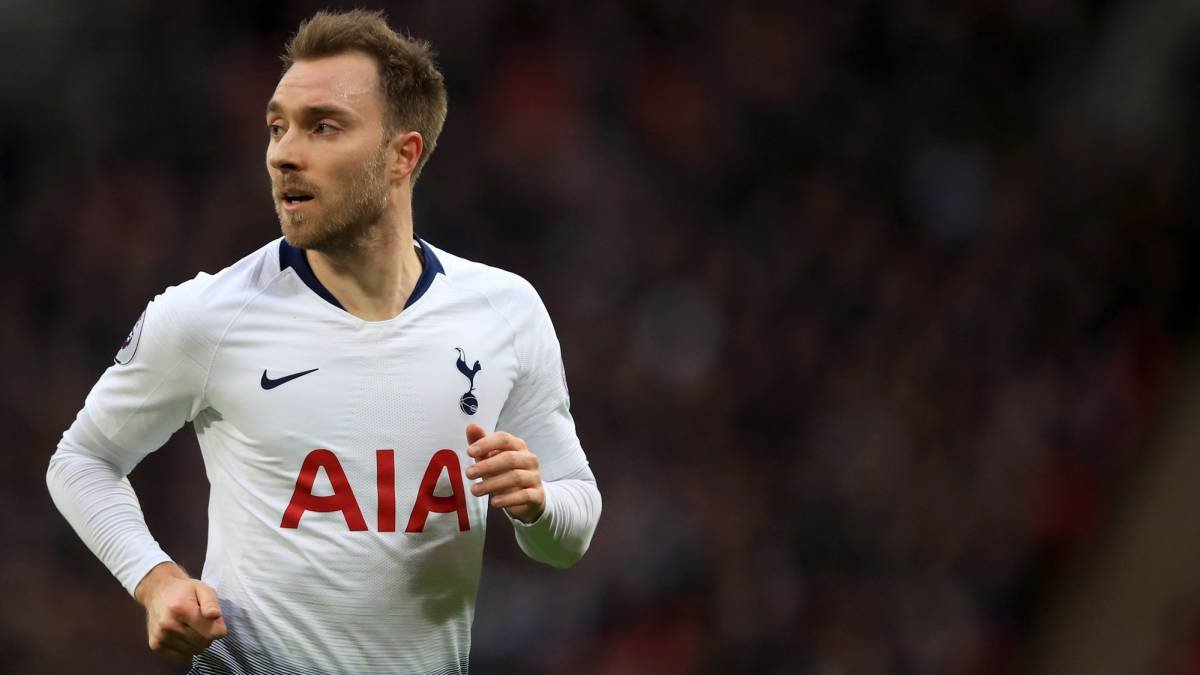 Reports coming out reveal Spurs Premier league rivals Manchester United are reportedly interested in signing Christian Eriksen.
The report reveals that United Manager Ole Gunnar Solskjaer has made Eriksen his priority signing this summer. The midfielder has been liked with a move away from the club since a long time after the player refused to sign a new contract at the club.
European giants Bayern Munich, Juventus, Barcelona and Real Madrid were keen to sign the player. With only 12 months left on his contract if Spurs do not tie the player to a new contract, they will lose him for free next summer.
United will have to battle against Spanish giants Real Madrid who are the favourites to sign the player. Since his move to Tottenham, the player has established himself as one of the best midfielders in the world.
The Mirror claims that "Solskjaer has spoken to Ed Woodward about signing Eriksen and United are prepared to triple the Spurs star wages".
United are willing to offer Eriksen a £240,000-a-week contract, an incredible increase on the £80,000 a week he currently earns at Tottenham. Real Madrid is willing to pay offer £120million for the player and United reportedly keen to make 3 new signings this summer and Splash £200million out of which they are willing to pay a fee in the region of £100million for the midfielder.
Tottenham chairman Daniel Levy, however, is not keen on selling the player and is hopeful of tying the player to a new contract with an increased wage. Levy also believes that Spurs moving into their new stadium would motivate Eriksen and convince him to stay at the club.
It remains to be seen if Eriksen decides to stay or move. Tottenham, however, have already begun the process of finding a replacement for Eriksen and are linked with young players like James Maddison and Jack Grealish.