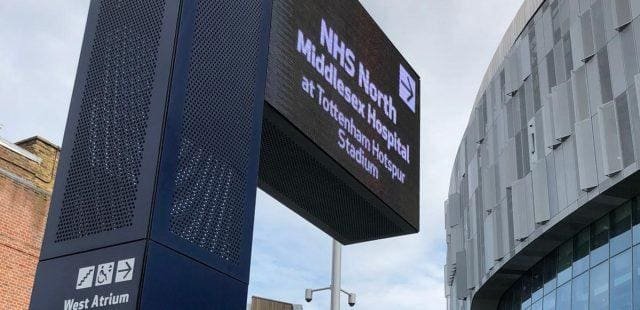 Tottenham announced via club website on Wednesday that the club is ensuring that NHS services at the Tottenham Stadium will be continued despite the restart of the Premier League from next week.
The North London side had opened up their facilities for use to the NHS since the start of the Covid-19 pandemic in April. The North Middlesex University Hospital had set up a drive-through coronavirus testing facility at the stadium and also relocated its Women's Outpatient Services there.
Certain areas of the stadium had been allocated to the Women's Outpatient Services, to free up space and ease pressure from their main hospital facility and provide pregnant women a safe space to prevent them from the risk of catching the virus.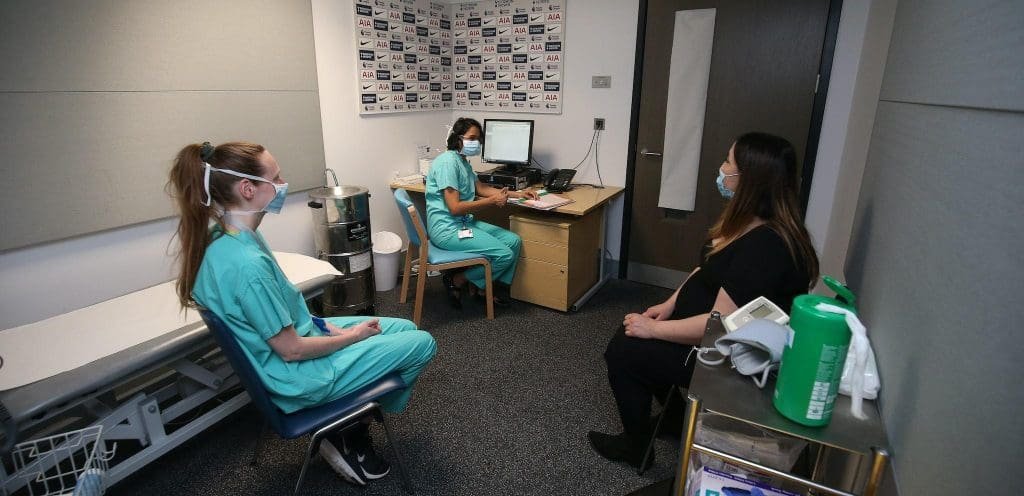 The Tottenham Hotspur stadium was the first one in the Premier League to allow the NHS to carry out and facilitate testing for the virus.
The underground car park in the stadium was also utilized as a food bank with local volunteers helping to serve out meals. The club confirmed that the NHS activities will be relocated to other areas of the stadium so that the restart of football does not stop the ongoing work of the NHS against the coronavirus.
Areas like the changing room, the medical room, official's room, medical welfare room and doping control had all been used by the NHS and these areas will be cleaned and sanitized properly before Tottenham's first home game after the restart.
The club also announced that for health and safety reasons, no non-football operations will take place in the stadium during Tottenham's home matches.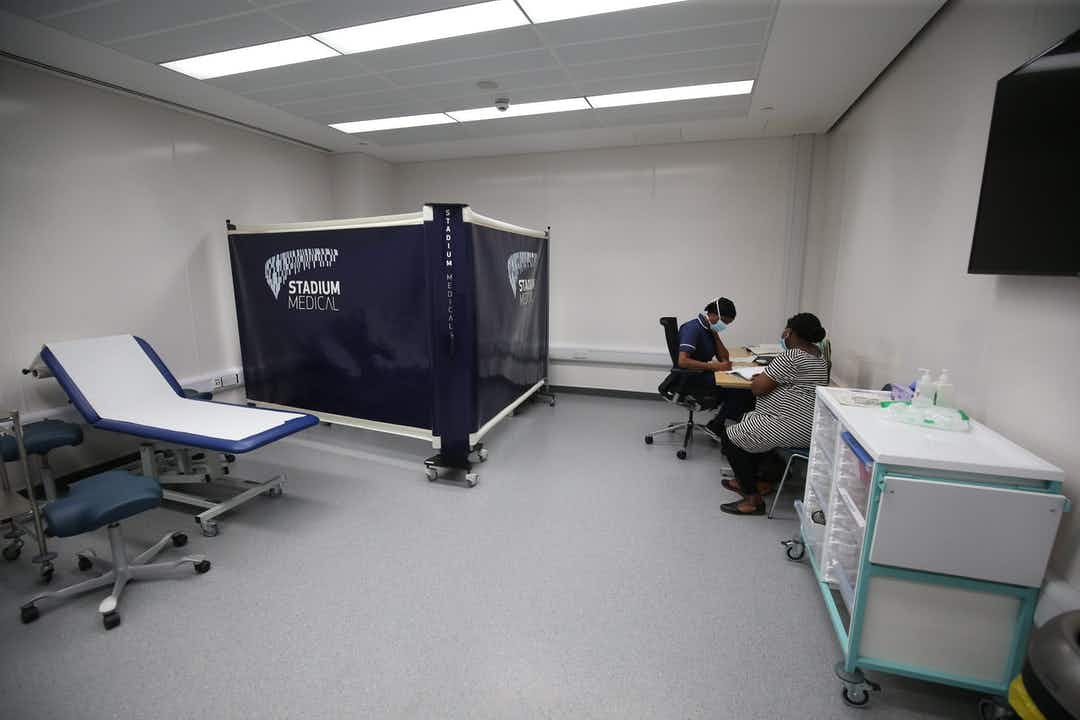 Spurs chairman Daniel Levy commented on the announcement, "We are delighted that, with the imminent return of Premier League football, we have been able to ensure that the vital NHS work can continue to be housed at our stadium during the fight against COVID-19.
"We have been overwhelmed by the response we have received from hospital staff and patients who have been using our stadium facilities in recent months and how much they have enjoyed being at our home during such a challenging time."
Chief Executive of North Middlesex Hospital NHS Trust, Maria Kane also added, "The innovative partnership between our two organisations has been vital to ensure NHS services continue while the country copes with the challenges posed by Covid-19.
"I am pleased that this partnership will continue, and that local women will still be able to access high quality maternity care."
Tottenham Hotspur are currently 8th in the Premier League and their first match back will see them face Manchester United at home on 20th June.