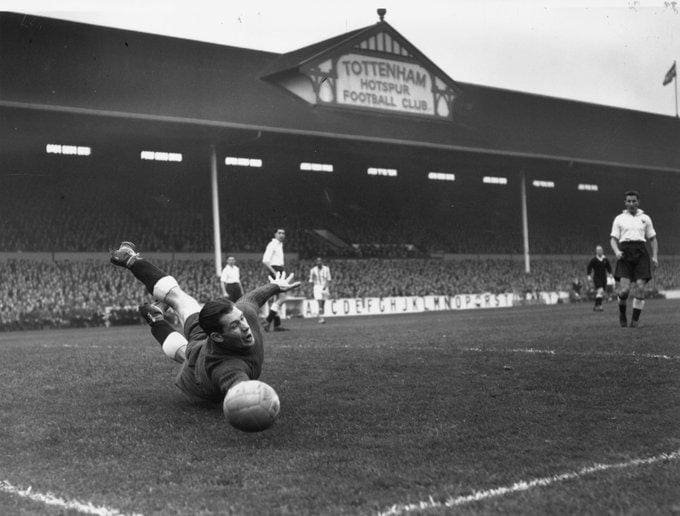 A brief history of England and Tottenham's former number 1 – Mr Ted Ditchburn
As the Tokyo Olympic Games and European Football Championships have been postponed due to the COVID-19 pandemic, next summer looks set to be an extremely exciting one for sports lovers.
As tough as it is during these unprecedented times, we must remember to stay safe and follow the guidelines that have been put forward by our Government and although we have no football (Euros) or Olympics in 2020, we hope that this article helps fill some form of a sporting void that is presently missing as we look back at the career of the Medway Goalkeeper, who not only played over 400 games for the Lilywhites but also represented England on several occasions, Mr Edward George 'Ted' Ditchburn.
Born in Gillingham, Kent on the 24th October 1921, sports were automatically installed in Ted's genes being the son of a professional boxer and cement mixer but despite a father who liked to trade leather for leather in the squared circle, Ted would favour the round leather football instead and pursue the beautiful game, starting his career with Northfleet United (now known as Ebbsfleet United).
Ted's first steps into football started when he worked at Northfleet Paper Mill, playing in goal for their factory side before Tottenham Hotspur invited him to join their White Hart Lane groundstaff in 1937. Ted was then sent back to Kent to play for their nursery team, Northfleet United.
In 1939, the then 19-year-old goalkeeper signed professionally with Tottenham on a £3 a week contract, (going up to £12 a week in 1948), making his senior debut for the Lilywhites in a wartime league match against Chelsea on 25th May 1940 which Spurs won 3-2. Ditchburn served with the RAF as a physical education instructor during World War II which would postpone his Tottenham career for seven years but during his role with the RAF, Ted was able to still play football, featuring mainly for Aberdeen during the conflict.
Upon his return to North London and football league debut for Tottenham, which took place on 31st August 1946 (2-1 loss to Birmingham), Ditchburn cemented himself as the club's number 1 goalkeeper and his consistency saw him miss just two games over eight years, winning both the Second Division title (1949-50) and, the season after, the First Division title (1950-51) playing in a team which boasted the likes of Bill Nicholson, Alf Ramsey, Len Duquemin and Eddie Bailey.
England call up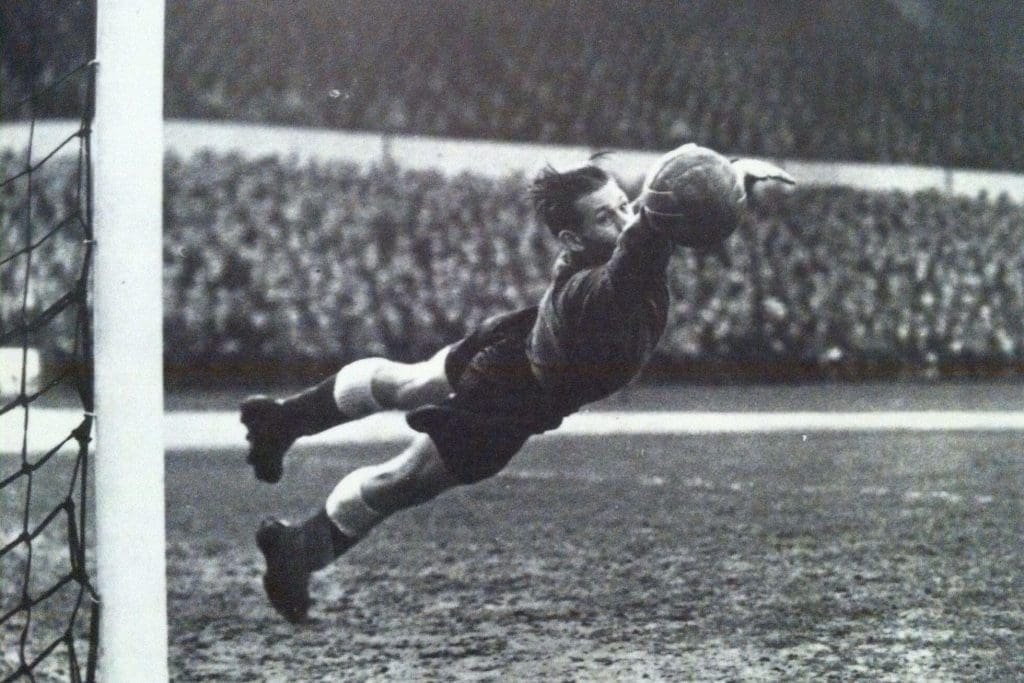 At a time where the extremely popular Frank Swift held the number 1 position for England, Ted was pipped ahead of him in an unofficial wartime match in 1944 and although sporadic, Ditchburn would gain six appearances over eight years with his debut at Highbury, a resounding 6-0 victory over Switzerland in 1948. A trip to Stockholm was next for the keeper where the three lions lost 3-1 to Sweden.
Despite just the two senior caps for England at the time, the Medway man was selected as part of the 21 player squad for the 1950 World Cup in Brazil, although Ditchburn would play second fiddle to Bert 'The Cat' Williams in a tournament that saw the Three Lions fail to progress past the group stages, finishing second to Spain.
In 1953, this time stateside in New York, Ted would play his third national game between the sticks in a 6-3 victory against America but again due to the high consistency of other English goalkeepers, would not register a fourth appearance for his country until three years later. In 1956, over two months in November and December, Ted registered as many caps for England than he had in five years, playing three times, twice at Wembley beating Wales 3-1 and Yugoslavia 3-0 and beating Denmark 5-2 in what was a 1958 World Cup Qualifier at Molineux Stadium. Six England appearances for Ted saw him on the losing end just once, winning the other five games.
Career ending injury and life after football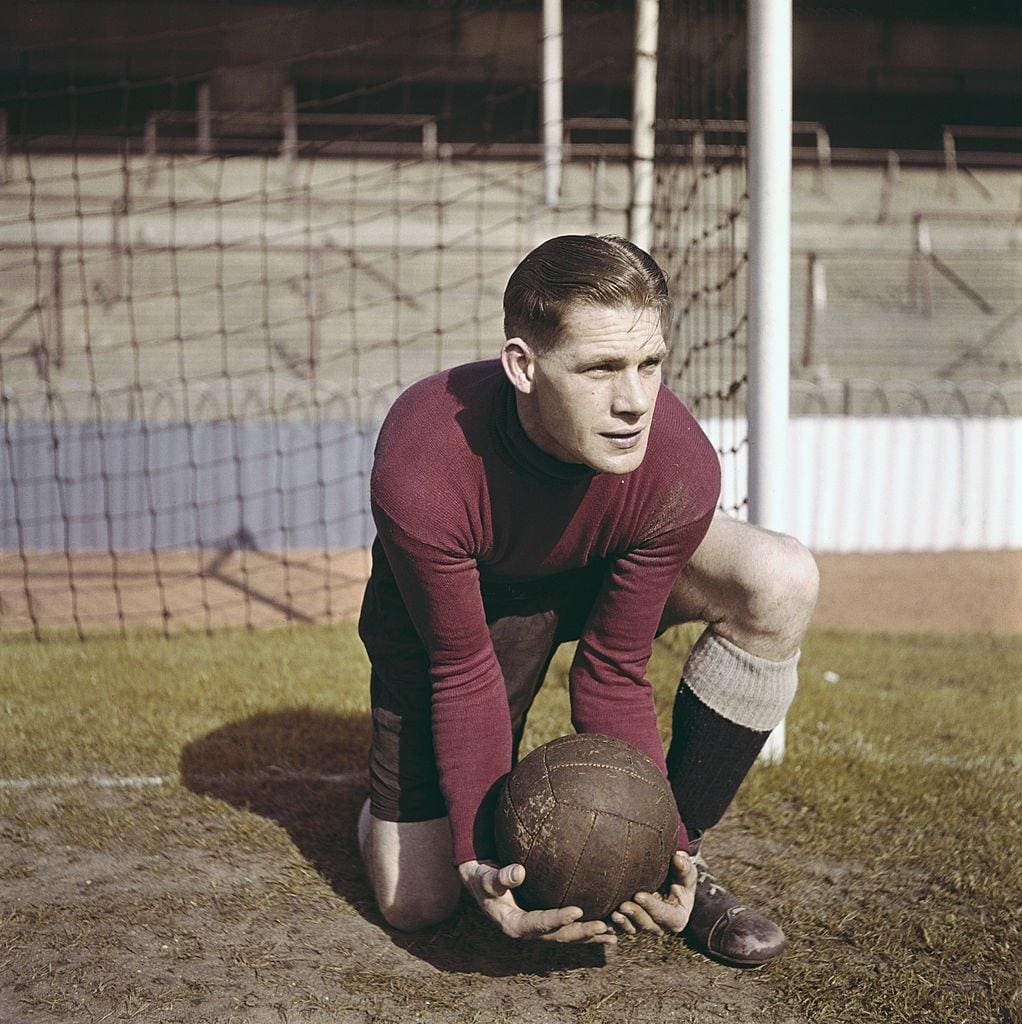 In the latter stages of Ted's spurs career, he found his opportunities increasingly limited, losing out on first-team positions to fellow keepers Ron Reynolds and John Hallowbread. It was, however, against Chelsea in 1958 where he broke his finger in a 4-2 loss that would turn out to be his final appearance for Tottenham Hotspur. Ted Ditchburn's goalkeeping legacy lived on through Spurs, setting the path for future fellow legendary club goalkeepers Bill Brown and Pat Jennings.
A goalkeeper that was known for his athleticism, strength, stamina, bravery and agility, Ted was also one of the pioneers of Tottenham's "Push and Run" philosophy where he often started attacking motions of play from a quickly timed throw.
The finger break injury sadly ended Ted's senior career although having the desire to carry on in the sport, he would go on to play over 100 games for Romford Football Club in a role as player-manager and would end his footballing career in his mid-40s with a brief spell at Brentwood Town.
Ted's life after football saw him open a toy shop and a sports outfitters shop before running a newsagent's close to White Hart Lane before his retirement. Ted Ditchburn spent the last five years of his life in Wickham Market and died on Boxing Day 2005, he was survived by his wife of 62 years Joan and son Robin.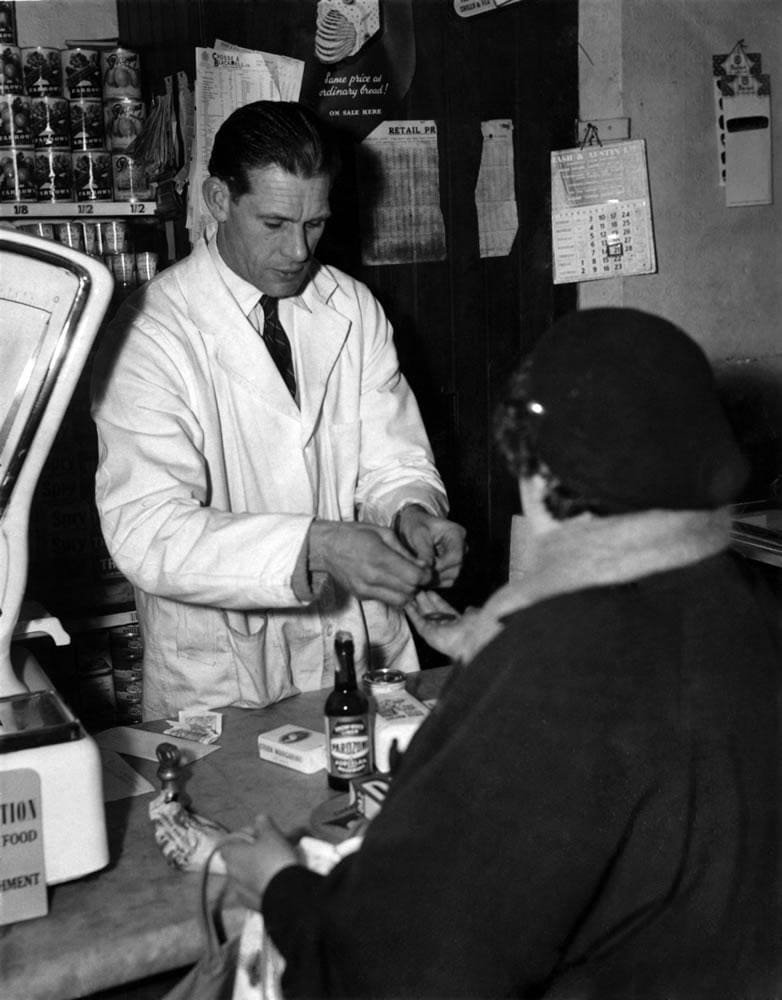 In 2006, it had emerged that the legendary footballer's Suffolk estate that he had left behind was worth just £30,000, the same amount that current England goalkeeper Jordan Pickford makes in the space of just 3 days.
A footballer with all the qualities of a world-class goalkeeper, Ted Ditchburn would not only comfortably be England's number 1 today but I think it's safe to say would be on a lot more than £12 a week!
[The article was contributed by Matt Hemmings – An avid Tottenham Hotspur fan & editor for CommunityAd]