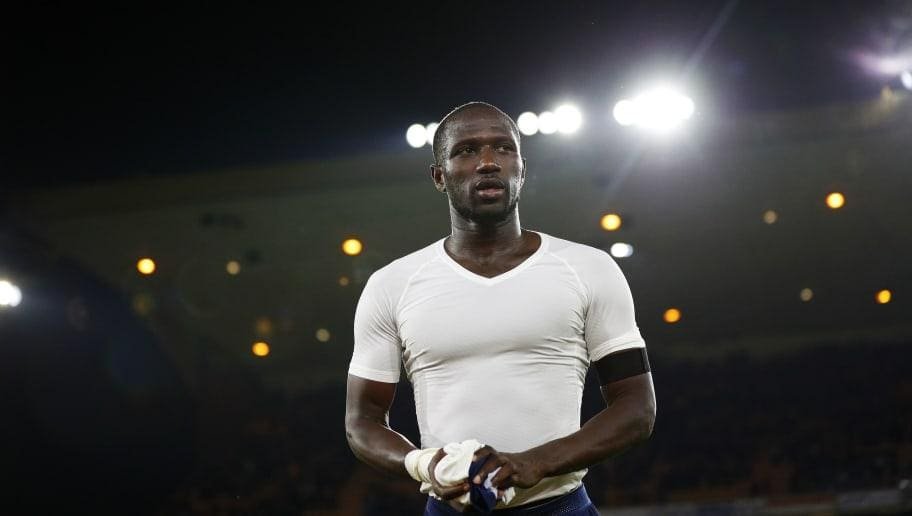 Tottenham Hotspur have got talent issues in the midfield and that isn't unknown to any football observer. There are a plenty of well-established options for the manager to choose though Pochettino has always preferred a set and maintained starting eleven.
Talking about the options, there are experienced Moussa Dembele, Eric Dier, Victor Wanyama, Christian Eriksen, Erik Lamela and now Harry Winks. Moussa Sissoko, who joined Tottenham from Newcastle United in the summer of 2016 is going out of the game. The 29-year-old was a sensation of that time and joined Tottenham in a club record fee of £30m.
Though things have now changed and Sissoko is gradually going out of playing time. However, Pochettino has always praised his presence and this season the Frenchman has given chances in a series of important matches in the midfield with others out injured.
"I'm feeling good. I had a strong pre-season, everything went well. I was excited to play the first game of the season against Newcastle and it was even better because we got the win," said Sissoko in an interview in Spurs' matchday programme.
"But after that I had an injury with my hamstring so I worked hard to get back and then went and suffered the same injury again, so I was off for a few more weeks. But I came back again and returned stronger.
"My last few games have been good. I always say that when I get on the pitch I want to give my best. Sometimes that happens and sometimes it doesn't for different reasons.
"It's gone right for me recently. Being able to get the assist for Erik's winner against West Ham was great. I was proud of that because when you have that involvement in a goal it's a good feeling."
The manager believes Sissoko as an important part of the squad as he said, "I think he's a very honest, professional player," he said. "You know what you are going to receive from him.
"I think the squad always in 25 players you need different type of players and I think Mousa provides the team with a very good balance.
"I am happy that the fans are starting to see him like a player who helps the team and helps the club and recognise his value. Of course we cannot ask him to do different things, or things we can ask of another player, but he will always give you all that he has inside.
"That is very good for the team. I am so happy that the fans start to recognise his value."
Sissoko is well aware what his strengths are and that he cannot try to imitate other players with their different skill sets.
"I have a good capacity to run, to defend, to attack, to be solid in duels with the opposition. I think these are my strengths," he said.
"I have tried to help the team as much as I can, and I have tried to play my own game.
"I don't try to be someone that I'm not, I just try to be myself and I try to do what the manager wants for the team and what he wants from me personally. I think I have done that well and now I need to keep going and continue doing that.