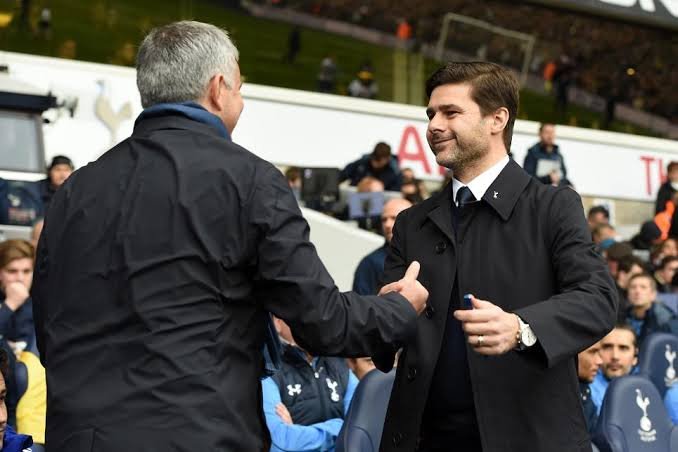 It was an emotional night for Manager Poxhttino and Co as the side booked their place in the club's first ever Champions League final.
Mauricio Pochettino was left in tears after Moura scored the winner for Spurs in the dying minutes of the game. While Ajax fans covered their face in horror and players fell on the field Spurs fan cried tears of joy seeing their club reach the final after a difficult season.
Former Manchester United manager Jose Mourinho stated Manager Mauricio Pochettino's tearful reaction was "Beautiful" and that Manager's care more than the average fans.
Spurs pulled off a remarkable comeback against Ajax who looked set to knock out Spurs from the semi-finals having lead 3-0 at Half time. However, Lucas Moura scored twice at the start of the Second half in a gap of 6 minutes to make it 2-2 on the night and 3-2 on aggregate.
When it appeared Ajax will move through Moura struck again with just a few seconds of the game left to be played. Moura completed his hattrick and broke a million Ajax hearts as his goal saw Spurs book their place in the finals against Liverpool.
Talking about Pochettino's reaction Mourinho said, "Sometimes the fans don't know how we feel, what it matters to us and the people that love us," he told beIN SPORTS in his role as a pundit.
"They don't know. Sometimes the football fans think they care more than us, they think it's just them.
"[Fans think:] 'Win a big match and enjoy, lose a match and go sad but tomorrow is another day.' Sometimes they don't know what we are like behind the scenes.
"[Coaches] are normally a very lonely person, in that football consumes a lot.
"It [Pochettino's tears] is a very beautiful way to show the world that for us managers, it means much more than for the ordinary fan, in defeat and in victory too."
Spurs now have just 2 games remaining for the season one at home against Everton and the second being the Champions League final against Liverpool at the Wanda Metropolitana.