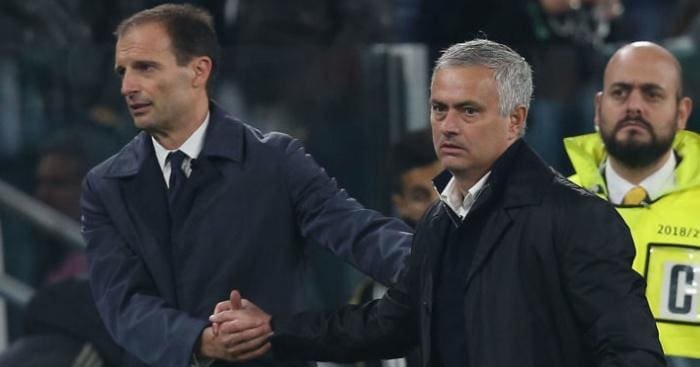 Manchester United who is in search for their new manager has now laid their eyes on Juventus Manager Massimo Allegri as they prepare their wishlist of managers to take the Managerial job at the Old Trafford.
The sacking of Mourinho was evident because the pressure to bring back glory days back to United has been on the Managers since the departing of Sir Alex Ferguson.
United were not consistent and sometimes below average under Mourinho and the 3-1 defeat to Liverpool was the final game he would manage at the club.
After the sacking of Mourinho immediately there were rumours stating Woodward's eyes Pochettino as the man to take in charge of the Red Devils but having already rejected United in 2016 and stating his wish to stay at the club and win a silverware for Spurs, United still did not stop and tried to lure the Spurs manager.
The Evening Standard reports that Juventus Manager has also been added to the wishlist of Woordwards and the Italian tactician fancies a move to Manchester.
Sources close to the Manager reveal that the Manager had his eyes on the job even before the sacking of Mourinho and would happily swap Turin where he has been for 5 years. Woodward is also considering the appointment of Juve's sporting director Fabio Paratici as they were already seeking a suitable Director of Football for the club.
Despite the interest in Allegri, Pochettino still remains the top priority for United meanwhile names like with Diego Simeone and Zidane are also added in their list to keep their options open.