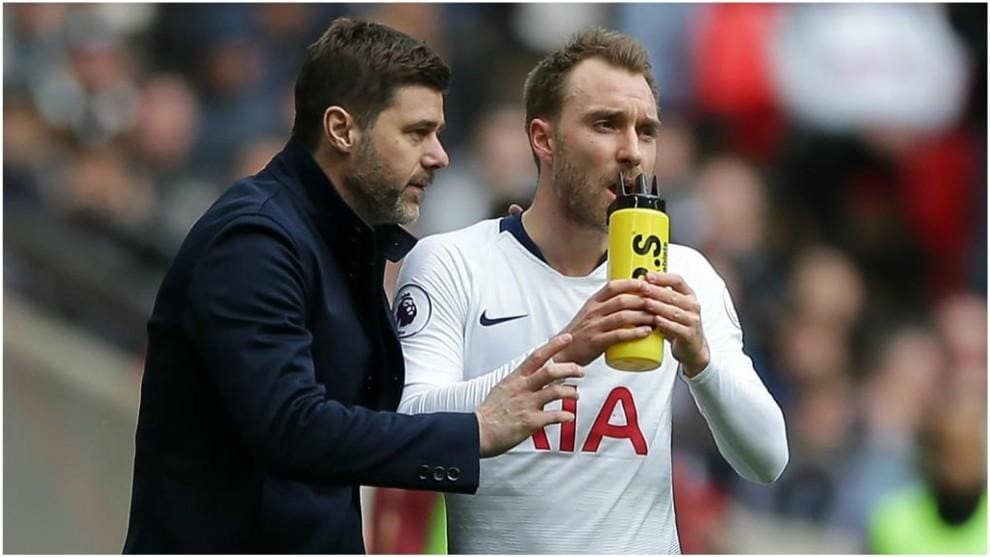 The foreseeable future of Eriksen has unforeseen likings.
Christian Eriksen is grabbing a lot of fondness from great European clubs. Real Madrid being the one most excited to take the Danish playmaker to a level up and above pinnacle.
While the Spurs fan don't want their " last minute game-changer" to be leaving, the market demands contrary. The stats highly suggest that Eriksen will leave Tottenham in near future. Rather, the midfielder also asks for a change in climate and therefore wants to move.
The 27-year-old is in the last year of his contract and a heavy bid from Spanish capital is making him flay more towards an exit. But the Manager feels differently.
Talking to a bunch of reporters about Eriksen's future, Pochettino said:
"I hope he will [stay].
"I think he is a great player, Christian. One of the biggest talents in football. After five years working with him, I am sure in the way that he plays, and I hope so, yes.
"But you know, there is a lot of interest. I hope yes, but I don't know what is going to happen with that."
Like every North Londoner who supports the Lilywhites, Pochettino also wants his best guy to stay. But for what it matters is Eriksen's longing to leave the club for a change in climate which may eventually turn up against Spurs.