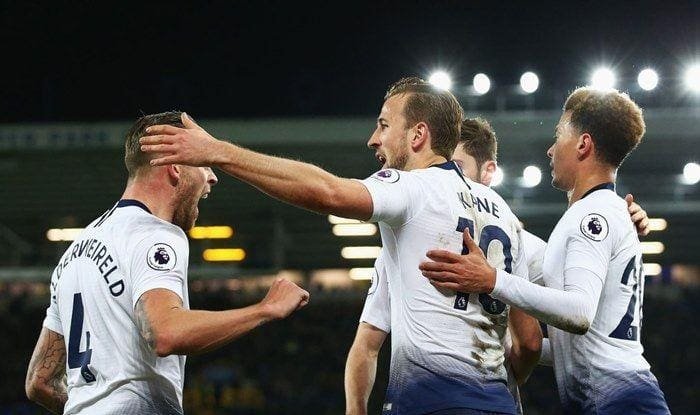 Tottenham put up another impressive performance against AFC bournemouth and hammered the side 5-0 at Wembley. Pochettino's side with the win dethroned city from the 2nd position as City were defeated again at Leicester City. Pochettino's side are now on a 4 game winning streak in the Premier League. Spurs have always performed well during the Christmas period.
Pochettino was asked about the sides secret formula of their impressive performance during the Christmas period.
Poch said ): "I think it's the mix we have on the pitch. We rotate a lot in the last few weeks. I think they deserve it because the squad has the belief in the way that we play, has the belief that we can win games and play well and when we rotate I think we are increasing the competitive level.
"I think we are showing that we can keep that level. That is a massive challenge for the rest of the season, to be competitive and to keep the energy and quality on the pitch and it's going to be a massive challenge for us.
"I think to be honest we keep our way. I wasn't negative in that moment [when we were fifth] eight weeks ago and now I am trying to keep the balance with my emotion. I think in the way we work, we believe and we try always is in the end that work pays back."
"We are so happy but [it has] not surprised me because always we are focused on us, never the opponent. We are happy because we are in a good position, but to be honest it doesn't mean too much to us to be second or third, or first, I think the most important thing is where you finish in May."