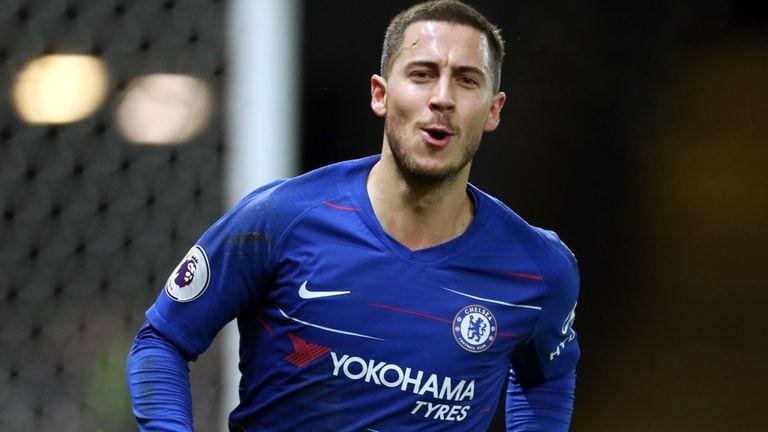 Spurs are in contention win a silverware this season and are even ahead of the likes of Manchester United, Manchester City and Chelsea in the race for the Premiere league crown.
Back to back victories in the league has seen them take the 2nd place dethroning Manchester City who faced back to back defeats to Crystal Palace and Leicester City.
The last time Tottenham were in contention to win the league in 2015-16 season Eden hazard had stated he does not want Spurs to win the league and Manager Mauricio Pochettino has said he does want the repeat of disrespect that was shown to Spurs back in 2016.
In 2016 the title chase was on between Leicester City and Tottenham where Spurs were set to face Chelsea when Hazard said "we don't want Tottenham to win the Premier League; the fans, the club and the players," the match ended in a 2-2 draw and ended Spurs hopes of lifting the Premier League title.
Re thinking about the incident Pochettino said, "When you are professional some opinions you cannot make public," he said. "Because after you create a big problem like what happened at Chelsea. That was more like a battle than a football game. Why did that happen? You know very well. That's why it's compulsory to behave professionally. We translate a lot of emotion to the people. We are public persons."
"Now it is between the top six – Liverpool, Tottenham, City, Chelsea, Arsenal and Manchester United and it's going to be more about who can win the league," he said.
"We are not going to receive a favour and nor will another club. It's true, the season when Leicester were there the sympathy for Leicester was bigger than for Tottenham. That was the reality. But they won and they deserved to be the champions. The sympathy of the neutral people was more for Leicester than for us. This is normal."
Meanwhile, Dele Alli has declared himself fit after being hurt by Jordan Pickford in last week's 6-2 win at Everton, which saw him miss Wednesday's 5-0 win at home to Bournemouth.