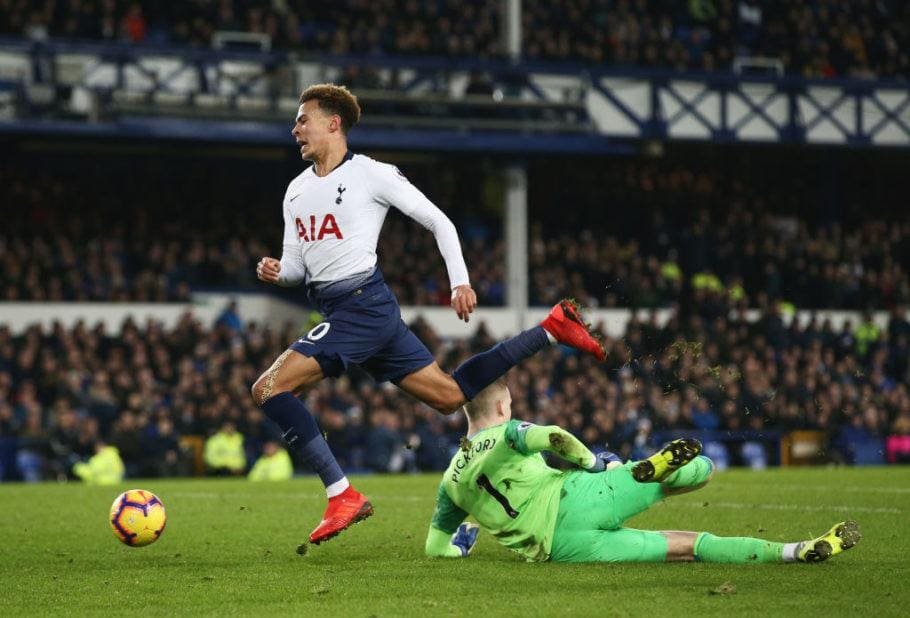 Tottenham destroyed Everton at the Goodison park to bring the gap to 2 points with Manchester City. In an evening where the front line of Kane, Alli, Son, and Eriksen showed the world they are in contention to win the league and demolish any side that comes in their way.
Spurs won the game 6-2 and all the front four managed to get on the scoresheet it was a perfect way to end the year for Spurs. The only concern, however, was the halftime substitution of Dele Alli after facing an issue with his hamstring when he was challenged by Everton goalkeeper Pickford.
The substitution left the fans worried as Erik Lamela took his place in the match.
After the match, Pochettino said that the injury might not be that serious.
Speaking to Sky Sports after the game Pochettino said, "He didn't feel a big problem. Maybe [he was] a little bit tired from Wednesday. I hope it's not a big issue. It was a precaution."
Poch later told Spurs TV: "I think he's going to be okay and we hope it's not a big issue but we need to assess him tomorrow."
This news brings relief to the Spurs fans as both the fans and the players can now enjoy their Christmas holidays.