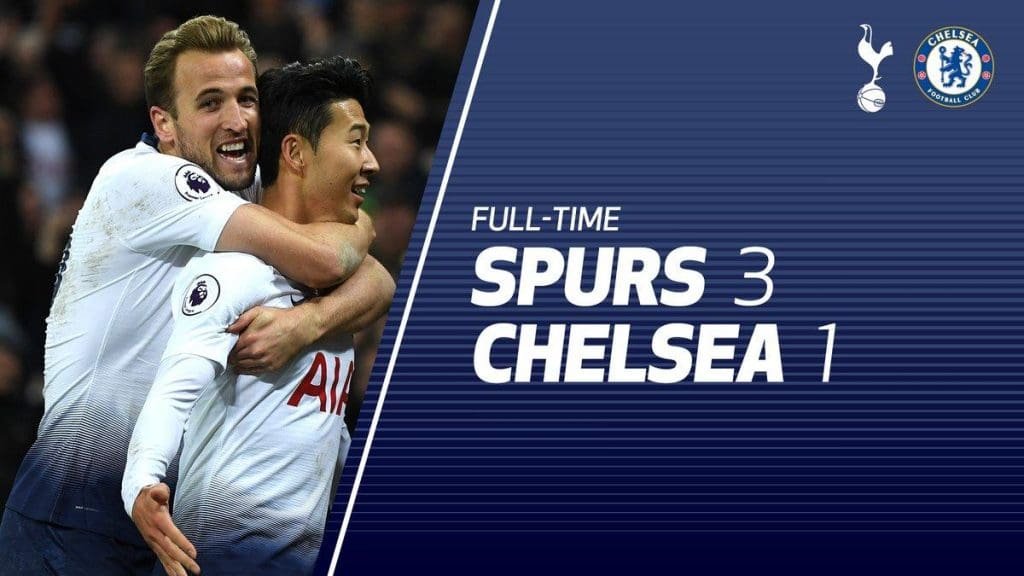 It was a show of excellence and an attacking football by Tottenham Hotspur as they registered a 3-1 win over Chelsea, giving an end to the latter's 12 matches unbeaten run in the Premier League. Spurs completely outperformed the Blues in every area of the pitch as each of their players had a night-to-remember kind of performance.
SUMMARY
Spurs started the game with a bang as they found the lead in the early minutes of the game, thanks to Christian Eriksen's pin-pointed freekick which Dele Alli headed past Kepa Arrizabalaga. After that goal, Chelsea were continuously being dispossessed, and Spurs players' movements kept dismantling their tactical formations, giving them a tough time in the midfield and left flank, where Moussa Sissoko and Serge Aurier were producing dominant displays. Juan Foyth made another show of his inexperience as he somehow avoided the booking and conceding a penalty after tackling Eden Hazard inside the box.
It was only 16th minute when Harry Kane struck a curling shot from a distance of 25 yards and the only obstruction in its way was David Luiz, who instead of blocking the shot(which he easily could've and should've done) made a trying-to-avoid-getting-hit-by-the-ball move, and resultingly the ball went inside the goalpost. Kepa stood like a statue as if he had no idea of how to stop that strike that Luiz shouldn't have let reach him.
In the second half, when Maurizio Sarri and his men would've thought of making a comeback, Spurs star striker Heung Min-Son produced a moment of magic to give his team a 3-0 lead in the 54th minute. Son received the pass from Alli at the halfway line and made a solo run with the ball in the right flank where he outpaced Jorginho, before turning towards the goal and beating first David Luiz, and then Kepa for a clean finish, thus scoring a goal that would surely be on the charts for the best goal of the season.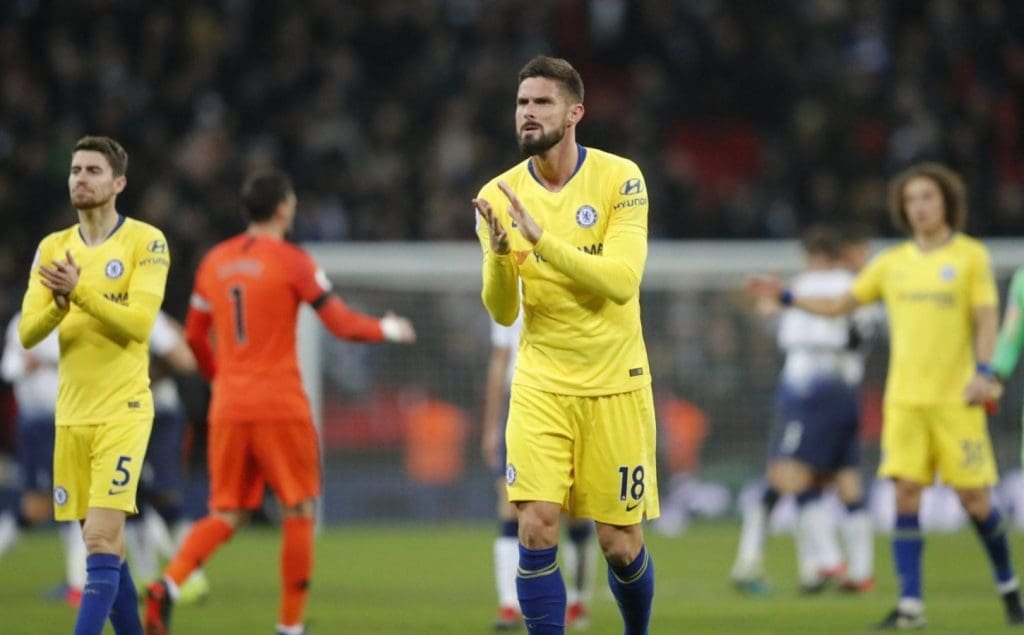 Chelsea could never find themselves reviving after Son's magical goal until the 85th minute when Oliver Giroud scored a header from Cesar Azpilicueta's fine delivery. It proved to be just a consolation goal for the Blues as they were left stunned by their North-London rivals.
PERFORMANCE ANALYSIS
Maurizio Sarri had already stated earlier in the season that Chelsea are not yet ready to make it big in this season and his words came to reality against Spurs. It was not just Spurs who were brilliant but also the Blues who under-performed and looked under-development rather than what people used to quote till pre-match. Chelsea's players made errors, looked slow, out of formations, offside and resultingly frustrated.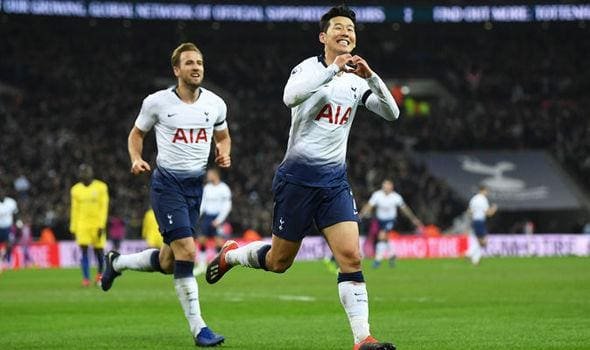 David Luiz was a major upset and should be considered responsible for the two goals (Kane and Son) his team conceded. He should've tried to block Kane's effort rather than avoiding it, and for Son's goal, he made a loose display by just crossing Son's path. Had Luiz waited and try to tackle or at least stop Son, it would have been much difficult for the striker to convert that effort into a goal.
Alvaro Morata is forever offside, needless to talk about him. Kepa, the world's most expensive goalkeeper, made errors too. He should've stopped Alli's header that eluded from between his palms, and dived at least to try to save Kane's strike. Eden Hazard was under the pockets of Moussa Sissoko. Overall, Chelsea did not show the fighting spirit and hence should be alerted as the clash against Manchester City is yet to happen.
Spurs, on the other hand, enjoyed the night most. Attack, midfield and defence, everything looked perfect. Although there were minor errors from Foyth and Serge Aurier, the overall performance was great. Kane, Alli and Son made it to the scoresheet. But the real job was done in the midfield and left flank. Chelsea's powerhouse Kante and passing master Jorginho were kept silent, whereas Hazard was handled by Sissoko and Aurier.
And in all of this, there was one man who did his job in midfield as well as created seven! chances for the team (that's the highest in this season for any player). None other than Christian Eriksen. His solid performance made him the man of the match.
Juan Foyth continues to impress in the absence of Jan Vertonghen and Mauricio Pochettino would be pleased to see him develop like that, though with some improvements. All in all, Spurs were a treat to watch. Man !!! why they didn't play the same against Manchester City.
PLAYER RATINGS
Tottenham Hotspur: Lloris (7), Aurier (7), Alderweireld (7), Foyth (6), Davies (8), Sissoko (7), Dier (7), Eriksen (9), Alli (8), Son (8), Kane (8).
Subs:Lamela (6), Winks (6).
Chelsea: Kepa (7), Azpilicueta (5), Rudiger (4), Luiz (3), Alonso (5), Jorginho (4), Kante (5), Kovacic (4), Willian (6), Morata (5), Hazard (6).
Subs:Pedro (6), Barkley (7), Giroud (7).
Man of the match: Christian Eriksen
WHAT'S NEXT
Well, Spurs have just started their tough run. They have big matches ahead of them. For now, the Lilywhites must register a win against Inter Milan on Tuesday, in order to keep hopes of qualifying for the knockout stages of the UEFA Champions League alive. A draw or loose will see them transferred to the UEFA Europa League. Whereas Chelsea has a game against POAK FC but it wouldn't be a big deal as they have already progressed to the knockout stages of the Europa League.
MANAGERS' COMMENTS
Mauricio Pochettino: "There's no need for me to talk too much. I am so happy, so please, I don't need to analyse too much. All credit to the players because they were fantastic.
"The staff are so happy managing this group of players. We need to be humble and recognise that, playing like this, we can do big things."Our challenge is to keep going and be consistent."
Maurizio Sarri: "I am disappointed because we played very badly. I think we played very badly in all directions – physically, mentally, technically and tactically.
"I knew we had some problems and with this performance today it was clear to everybody we have problems to solve. I think in the last three or four matches we have started not really very well. "Today I did not like anybody."