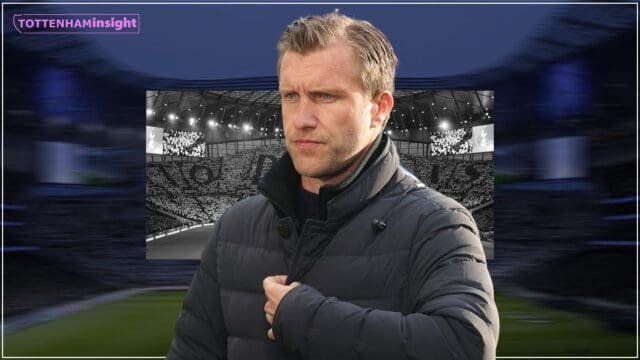 Tottenham Hotspur's search for a new director of football has hit a setback as Eintracht Frankfurt's director of football, Markus Krösche, reportedly turning down their interest.
Spurs had targeted Krösche as a potential replacement for Fabio Paratici, who resigned from his position in April. However, Krösche immediately dismissed the idea of moving to London and opted to continue his work at Eintracht Frankfurt.
Following Fabio Paratici's departure, Tottenham Hotspur have been actively searching for a new director of football. Despite recent efforts, Daniel Levy is yet to secure a new director, mirroring his search for a new manager.
Markus Krösche has established himself as a highly regarded figure for his contributions to Eintracht Frankfurt.
The German club has experienced significant financial gains thanks to his exceptional talent in identifying and developing top talent, which has earned him high regard in the industry.
Despite Tottenham Hotspur's potential interest in his talent identification and development skills, Markus Krösche did not express any desire to pursue the opportunity.
According to Frankfurter Rundschau, Tottenham Hotspur were "definitely" interested in recruiting Markus Krösche as their new director of football. However, Markus Krösche promptly rejected their interest and opted to remain in Germany, continuing his successful work at Eintracht Frankfurt. This immediate dismissal suggests that Krösche is content with his current position and the progress he has made at the Bundesliga club.
Following Markus Krösche's decision to decline Tottenham Hotspur's offer, the club is now forced to explore alternative options to fill the vacant director of football role. Tottenham faces yet another hurdle in their quest to secure a manager and a director of football, as the recent rejection adds to their existing challenges.
The club now faces the daunting task of identifying and attracting another suitable candidate for the role.